Maravai Goes Public
Tuesday, December 1, 2020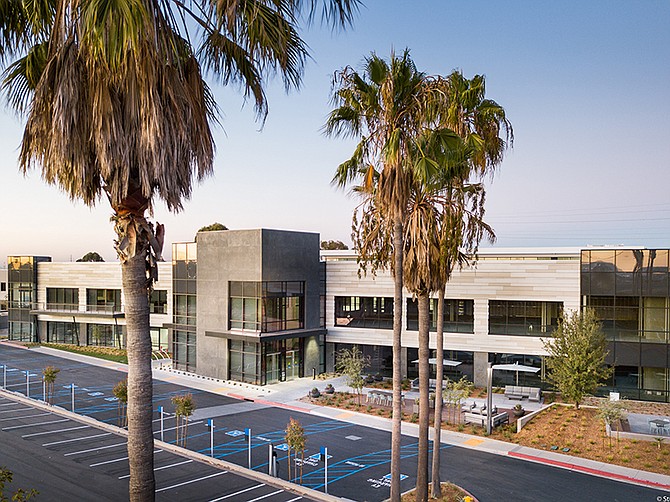 Maravai LifeSciences, which provides products used to develop drug therapies and novel vaccines, has raised $1.62 billion in an upsized initial public stock offering.
The event took place on Nov. 13, and the San Diego-based firm projected to sell 50 million shares at between $24 and $27, expecting to net proceeds of about $1.18 billion.
The company sold 60 million shares at $27 per share, which was at the high end of its projected IPO price range. The shares began trading Friday on the Nasdaq exchange under the ticker symbol MRVI.
Maravai's prospectus lists 14 underwriters, led by Morgan Stanley, Jefferies and Goldman Sachs.
Successful IPO
Founded in 2014, Maravai is a global provider of life science reagents and services to researchers and biotech firms.
In particular, it provides products and services that help life-sciences companies develop vaccines, therapies, and diagnostics.
The business has the advantage of having some heavy hitters in San Diego's biotech scene involved.
Working With Biopharma
Maravai has more than 5,000 customers, including many leading biopharmaceutical companies such as Synthorx, Thermo Fisher Scientific, and Ultragenyx Pharmaceutical.
It focuses on nucleic acids, biologic safety testing and protein detection for companies pursuing cell and gene therapies, including messenger RNA vaccines for COVID-19.
The company's CleanCap technology is used by five Covid-19 vaccine programs, including one led by Pfizer and BioNTech.
Those companies recently submitted a request to U.S. regulators for an emergency authorization to sell their vaccine, which they have said is 95% effective.
Through the first nine months of this year, Maravai posted revenue of $185.7 million — which tops the $143.1 million in sales for all of 2019. The company's net income reached $63.7 million through Sept. 30, well ahead of last year.
Acquired Four Companies
Hull is the company's CEO and is the former CEO of longtime San Diego biotech Gen-Probe, which is now part of Hologic.
Maravai LifeSciences is a portfolio company of GTCR, a private equity firm based in Chicago, that focuses on investing in growth companies in financial services, technology and information services, and healthcare. The company's portfolio includes Vector Laboratories, TriLink BioTechnologies, Cygnus Technologies and Glen Research.
Since launch, Maravai LifeSciences has managed a war chest of $300 million to buy and grow life sciences companies.
San Diego has no shortage of life sciences companies feeding and driving the drug development ecosystem, making the region a good place for such acquisition-driven ventures.
To date, the company has acquired four life sciences companies, one of which recently moved into a new 105,000-square foot headquarters in San Diego.
Harjit Kullar, Maravai's vice president of marketing told the business journal earlier this year that the company's model is to take "good companies and make them great."
"The founders have taken them as far as they want to take them, and then we come in with our management expertise and see if we can take them to the next level," said Kullar.
Headquartered in Sorrento Valley, the company has 390 employees, up from 181 employees in 2016. Maravai's $1.62 billion deal is this year's 12th biggest IPO, according to Dealogic.