Cox Expands Commitment to Keep Families Connected
Monday, August 31, 2020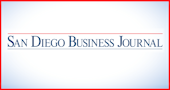 Cox Communications recently announced it has expanded its effort to support children and families learning and teaching from home during the COVID-19 pandemic by suspending late fees and extending payment relief offerings for customers in the company's low cost internet program Connect2Compete through June 30, 2021.
Starting Strong
"As schools are beginning the new year online, we want to ensure all students are starting strong," said Sam Attisha, senior vice president and region manager, Cox California. "We're partnering with all our school districts to connect low income, K-12 families who don't have internet at home. We're continuing our commitment to our customers and communities during this difficult time, and we remain focused on efforts that will help bring about a successful school year."
Cox has committed to extending efforts to bridge what it calls the learning divide by actively promoting Cox's low-cost Connect2Compete program to drive awareness and adoption among eligible customers. They are also continuing to not require deposits or application fees for customers in the program. The company is also committed to partnering with cities, school districts and community-based organizations to connect large numbers of low-income students to the internet.
A vital part of Cox Communication's business plan, the company sees the Connect2Compete program as an instrumental investment in helping to keep communities connected during critical times. In addition, Cox also invested $15 billion nationwide in its network to increase internet speeds and keep customers connected.
Gov. Gavin Newsom has commended the Cox program stating "Now more than ever, it is critical that every Californian have the ability to connect to the internet and that every child has the technical capability to learn from home."
The Cox program is available to families who have at least one child that is a K-12 student at home, and participates in government subsidies programs such as: The National School Lunch Program, SNAP, TANF, Head Start, WIC, LIHEAP, or Public Housing.
Closing the Digital Divide
"Closing the digital divide is critical to California's future and the fight for a more equitable economy. I want to thank Cox Communications for this pledge, and for their commitment to ensuring that every child has access to reliable internet, regardless of zip code," said Tom Steyer, chief advisor to the Governor's Task Force on Business and Economic Recovery.
Cox also announced a new digital learning platform available to Connect2Compete customers to keep kids engaged in academics. MyFuture is the Boys and Girls Club of America's digital platform that works to empower children and teens to learn news skills, share accomplishments and earn recognition and rewards via gamification in a safe and fun online environment. Cox customers can access the tool in Cox's Digital Academy which also provides an online learning platform of computer literacy tips, educational videos, tutorials, and interactive games.