2020 CFO of the Year Awards: David Forster
Sunday, August 30, 2020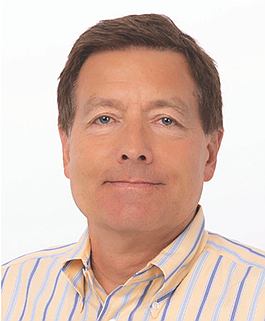 David Forster is one of the driving forces behind the highly successful Chef Works Inc., whose main business is uniforms for hospitality workers. Forster provides strategic direction for all financial and accounting activities, which contribute greatly to Chef Works' overall achievements, including generating record revenues last year. Those who nominated Forster for CFO of the Year said he sets the standard for transparency, competence and commitment. Throughout his career, Forster has strived to be a finance leader whom his family, friends and colleagues would describe as a fair, honorable, selfless mentor and co-worker. "I am extremely honored in receiving this award," Forster said. "It wouldn't have been possible without the great team that I have — not only the finance team but also all the other great people we have working at Chef Works."
EBITDA Growth Exceeds 20%
During David Forster's 10-year tenure, revenue increased from $28 million to $105 million. Compounded EBITDA (or earnings before interest, taxes, depreciation and amortization) has exceeded 20% growth. Those who know him say Forster has created a culture of fiscal and budgetary discipline within the organization and provides strategic leadership to the executive team. He skillfully and objectively manages the financial needs of the shareholders with the company's financial partners, whether that partner is a private equity firm, CPA firm or financial institution. Based in Poway, Chef Works is the global leader in culinary and hospitality apparel with distribution in more than 90 countries. Chef Works dresses a diverse range of customers within the culinary and hospitality industries including international hotel chains, award-winning restaurants and bars, culinary schools, food service companies, laundries, assisted living facilities and upscale cinemas. Uniforms are appropriate for both front-of-the-house and back-of-the-house jobs. Family owned and operated, Chef Works is credited with paving the way for the current culinary uniform movement by working directly with celebrity chefs, industry leaders and hospitality influencers to develop innovative, fashion-forward garments.
Acquiring a Distributor
Highlights of Forster's 10-year career at Chef Works include acquiring the business' Canadian sales distributor in 2015. Forster was critical in the integration process. In 2019, he continued to provide the strategic direction for all financial and accounting activities of the company, which contribute greatly to Chef Works' continued financial success. Under his leadership, Chef Works posted another record year of revenues and profitability in 2019, ending the year at $105 million in revenues and $14 million in EBITDA. One notable achievement was attaining a record industry price/earnings multiple valuation for the company through working with an investment banking firm, and receiving 22 bids from strategic and private equity groups. Forster is a resource for all Chef Works employees. He is actively engaged in mentoring and succession planning across the organization to promote a second generation of leadership.
Beyond Accounting
He continues to provide inspirational focus, encouraging all employees within the company, beyond the accounting and finance department, to grow within the organization and to achieve their personal goals.
Read the special section at https://bit.ly/3h5nwbn
View the winners at https://sdbj.com/2020_CFO/