Trust Group Continues to Expand
Originally published August 24, 2020 at 2 p.m., updated August 25, 2020 at 2:06 p.m.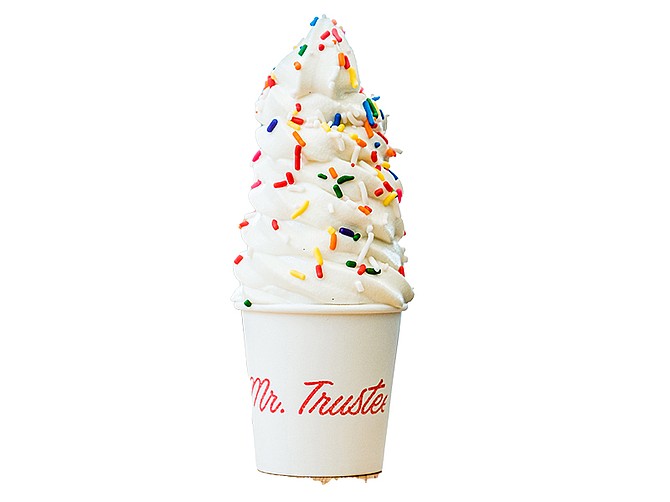 In May, just two months after the first confirmed coronavirus case stateside, Trust Restaurant Group opened Mr. Trustee Scoop Shop in the Mission Hills area.
This month, the Hillcrest headquartered hospitality group continues its expansion with the acquisition of North Park's Heart & Trotter butchery, to be transformed into The Wise Ox Butcher & Eatery over Labor Day weekend and slated to open mid-September.
For Chef and Owner Brad Wise, the push to grow his portfolio, even during a global pandemic, is strategic. The goal, he said, is to create cross-functionality across Trust restaurants by becoming its ice cream and meat supplier as well as a vendor to other local restaurants with fresh venison needs.
Rejuvenation of the Butcher Shop
"I had known the owners (of Heart & Trotter) for quite some time and so when the partners split and the remaining partner told me he didn't want the place anymore but was on good terms on the lease, I considered the opportunity," said 34-year-old Wise, originally from New Jersey. "During the pandemic, I started listening to podcasts and reading more articles and stumbled upon one on the rejuvenation of the neighborhood butcher shop. Knowing where that industry is going over the next few years and the possibility of doing cross promotion and being able to make sausages for other locations and selling to other restaurants in the city, that was something we had in the back of our minds as well."
While the terms of the acquisition were undisclosed, Wise said he got a good deal as the amount he purchased the business for was a third of what he originally anticipated.
Set to close in two weeks for a week's worth of interior refreshing, The Wise Ox Butcher & Eatery will continue to offer prime meats like beef, wagyu, pork and poultry and seafood, he said, as well as ready-to-cook meats and house-made sausages. The butcher shop will also include an eatery featuring sandwiches, cheeses and charcuterie, in addition to curated grocery items, deli, craft beer selections and a wine program, according to the company.
A butchery with a wine menu might sound unorthodox, but Trust Restaurant Group's Wine Director Ben Zuba, who formerly worked at Heart & Trotter, said now more than ever, restaurants need to be creative, mindful and adaptable.
"The way we buy our meat has changed drastically over the last several decades," he said. "We've eliminated the service aspect of the process. The artisanal craft butcher movement is aiming to revert this trend. The Wise Ox will give San Diego an opportunity to have a conversation with their butcher about farms, specialty cuts, cooking techniques, recipes, wine pairings, etc."
15X15 Walk-Up Window
As per Mr. Trustee, the 15x15 walk-up window is located adjacent to Trust Restaurant Group's most recent concept, Cardellino, which opened just two months before COVID-19. It features creative, artisan ice cream, soft serve and pints to go, said Wise.
While he originally projected the business would do about $1,000/day in sales, enough to cover rent and labor, Mr. Trustee has doubled that number every day since opening. The investment was a smart one, he said, as it is now able to serve the creamy dessert at its five locations, of which three are currently open to some capacity.
$4 Million
Before COVID, Trust Restaurant Group, which was founded in 2016 and had a revenue of nearly $10 million in 2019, was forecasted to reach roughly $12 million by the end of 2020. Now, Wise says he projects that number will be closer to $4 million, just enough to make ends meet.
In the meantime, Wise is focused on setting the company up to be its own provisioner as well as a trustable community purveyor of animal-based protein. This, Wise hopes, will keep the company around for years to come, especially when things get back to a sense of normalcy.
"We do everything commissary style already – Cardellino is my bakery and supplies all my restaurants with bread, pasta and sausage right now and all ice-cream is made here," he said. "I don't see how it is sustainable to do it otherwise."