Qualcomm Is on a Mission to Mars
Sunday, August 23, 2020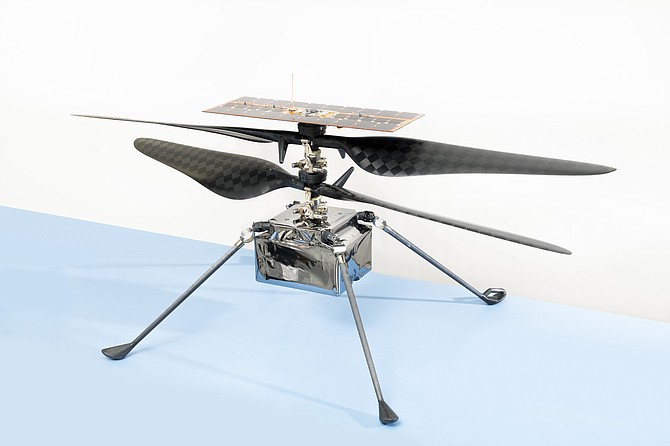 A Snapdragon system-on-a-chip processor from Qualcomm Technologies is hurtling its way toward Mars.
The processor will serve as the brain and heart of a small helicopter that NASA is sending to the red planet, said Dev Singh, an executive in Qualcomm Technologies' robotics program.
The helicopter, called Ingenuity, is traveling as part of the Perseverance rover mission. The vehicles rode into space July 30 atop a United Launch Alliance Atlas V rocket from Cape Canaveral Air Force Station.
Tried and True Tech
This tried and true processor has evolved over the years to what is showing up in today's high-end fifth generation (5G) mobile phones, but the Snapdragon 801 chip on Ingenuity is just what NASA needed. The space agency subjected it to a series of tests to make sure it could withstand the G-forces and other strains of space flight. "The journey is very taxing," Singh said. The space agency can't take a chance with something that hasn't gone through hours and hours of testing, said Singh, who is senior director of business development and head of autonomous robotics, drones and intelligent machines at Qualcomm Technologies Inc.
The company has developed technology for robots, including flying robots, on Earth. The Snapdragon 801 chip is a standard, off the shelf product — part of regular production and not a special order. It houses the main processor that will operate Ingenuity's flight. It controls the motor as well as flight controls, navigation, communications and camera.
The Ingenuity drone measures 19 inches tall and it weighs 4 pounds. Its central rotors measure 4 feet across. NASA wanted to keep the vehicle as light as possible, Singh said. Since the Martian atmosphere is about 1% as thick as that on Earth, the miniature helicopter will need the maximum amount of help gaining lift.