PetDesk Helps Vet Practices Go Online Amid COVID-19
Thursday, August 20, 2020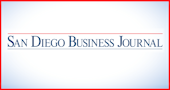 PetDesk, a client communication software company for pet care providers, is helping pet owners and veterinary practices remain connected amid COVID-19.
The Bankers Hill-based startup, has a suite of online tools that help vets manage their appointments, send reminders to customers about upcoming appointments or routine check-ups, among other features. PetDesk aims to generate 10 million additional years of life for pets over the next ten years.
Founded in 2011, by three friends Taylor Cavanah, Aaron Bannister and Ken Tsu, its platform has nearly 2 million users and 40 million pet records, to date.
Shifting Focus
Expecting to have its best year in 2020, after the COVID-19 pandemic hit, PetDesk pivoted its focus to helping businesses who were deemed essential during the statewide shutdown orders.
Within ten days, the team executed and developed its telemedicine virtual care solution to enable pet care providers to perform video chats with its customers. In addition, they provided its two-way messaging app for free throughout the duration of the pandemic.
"During those initial weeks, it was extremely difficult to know what was going to happen. We didn't know if any areas were going to be deemed essential or not," said Cavanah co-founder and CEO of PetDesk. "We were fortunate enough that many were deemed essential and became super busy. Our tools became a huge need for the practices as they turned to touchless curbside operations."
COVID-19 Impact
Vet practices saw a decrease in their revenues at 30% on average, in March and April. However, in June many rebounded to normal operating levels and saw a 12% gain in July due to pent up demand.
Janine Kakoyannis, the regional director for AmeriVet Veterinary Partners' seven San Diego locations, said she reached out to several practice managers to find out which PetDesk features have been most valuable in recent months.
"The PetDesk platform has made it very easy for the practices to text pet owners for communication during their curbside visit, including medication pick-ups and lab results," said Kakoyannis. "Since the incoming phone calls and caseload during COVID can become overwhelming, the app and texting feature greatly reduce call volume, which make the practice more efficient."
She added that clients found it very easy make an appointment on the app instead of having to call.
"The ability to quickly and easily send emails to clients with COVID updates or hospital protocol changes has been especially helpful during the past few months."
Strategic Partnership
In June, the company also inked a strategic partnership with CareCredit, a financing company which provides pet owners with pet insurance. Rolling out next year, the partnership will focused on enhancing access to care, provide anywhere financing and offer touchless payment within the app.
PetDesk has been able to edge out competitors by building a platform that is designed to work well with all sorts of veterinary clinics. Most apps in the space have been built by veterinarians for their own businesses.
PetDesk is funded by a monthly subscription fee that veterinarian clinics pay for their clients to use the service. Cavanah said there is still an outside chance the team will hit their annual revenue goal, but it is unlikely.
"We already had a relatively aggressive goal. We're most likely going to be off by between like 10 to 20%," said Cavanah. "At the end of March, if you would have told me that we would miss by 10 or 20%, I would have said there's no way — we're going to miss by 40 or 50%. For me, missing by 10% for reasons that are caused by a global pandemic is a regular year."
In 2019, the company raised $12 million in a Series B round from PeakSpan Capital. More notably, PetDesk has grown to 70 employees, with more than 2,500 clinics nationwide as its clients. Still hiring, PetDesk plans to hire more engineers and marketing staff to support its growth areas.
In the future, Cavanah plans to continue that growth by bringing PetDesk to groomers, which can also catch potential skin and ear issues, and play an important role in a pet's health. In the long term, he hopes to expand it to boarding, daycare and training, and provide breed-specific health data for owners.