Jamul Casino Opens 'The Rooftop' Venue
Wednesday, August 19, 2020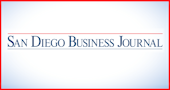 COVID-19 isn't stopping Jamul Casino from expanding and innovating.
Earlier this month, the casino debuted its new event venue, The Rooftop, pulling all the stops to make the 10,000 square foot outdoor venue technologically advanced to accommodate almost any configuration and withstand most conditions.
With private events like weddings and corporate parties limited due to the pandemic, the space will temporarily function as an exclusive outlet for Jamul's Sweetwater Rewards Club VIP guests, according to President and General Manager Mary Cheeks, with the goal of getting them out to the casino more often and enticing them to stay longer.
Get Innovative
"The capacity for the space is 500 people, but since we are not booking events now, we are trying to get innovative in the same way that restaurants have gotten witty with sidewalk dining and social distancing efforts," said Cheeks. "We are looking at implementing the same type of creativity on the rooftop for now."
Although The Rooftop project began well before COVID-19, its al-fresco location has proven to be a much-needed asset for the casino during this time, said Cheeks.
Some of The Rooftop's state-of-the-art features include a tile tech movable floating floor, which allows for multiple access points to power and utilities; a pivoting, motorized, louvered pergola which offers access to sunlight and fresh air or a completely covered option; and a vertical sliding glass system that lines the perimeter of The Rooftop.
Additionally, the venue has its own separate elevator and red-carpet entrance that takes guests directly from the valet parking area to The Rooftop. This not only provides an unplanned level of exclusiveness, according to the company, but also a sense of separation in the time of social distancing.
These are some of the characteristics of The Rooftop that will allow Jamul to more closely cater to its VIP members, said Cheeks, no matter the forecast.
Fluid Environment
To create the fluid environment, Jamul Casino hired QualCraft Construction, Inc., headquartered in Coronado.
Michael Jacobs Bonnett, owner of QualCraft, said it was Jamul's vision for a "uniquely adaptable venue" that got his creative juices flowing.
"The Rooftop project was a true collaboration between the Jamul Indian Village Tribe, Jamul Casino management and the design-build team at QualCraft," he said.