Genasys to Buy Canadian Tech Firm Amika Mobile
Sunday, August 16, 2020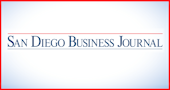 Genasys Inc. (Nasdaq: GNSS) said it has signed a definitive agreement to buy Amika Mobile, a Canadian company offering enterprise software for critical event situational awareness, communication and control. Specific terms of the deal were not disclosed. Genasys CEO Richard Danforth said the business plans to use its strong balance sheet for the acquisition.
Amika Mobile's technology enables information sharing, rapid two-way communications across devices and networks, and control through advanced integrations with government agency alerts and physical security systems. Amika is based in Ottawa with a U.S. headquarters in Delaware.
The transaction has the approval of both companies' boards and is expected to close in 30 to 60 days, subject to customary closing conditions and regulatory review. The business will be renamed Genasys Communications Canada.
The San Diego company bought another software firm two and a half years ago — a Spanish company specializing in advanced location-based mass messaging solutions — paying $2.32 million and assuming $1.47 million in debt. It also appropriated the Spanish company's name, Genasys. Previously the Rancho Bernardo company was known as LRAD.
The recently announced acquisition will boost Genasys' Software as a Service (SaaS) business, Danforth said, adding that the company is considering more acquisitions.
Genasys' core business is military grade acoustic hailing devices which can send sound a very long distance.
Financial Results Set Third Quarter Record
Genasys also announced third quarter financial results on Aug. 10. It reported net income of $1.5 million, or 4 cents per diluted share, on revenue of almost $12 million — the largest third quarter revenue in the history of the company. In the same quarter one year ago, the company reported net income of $638,000, or 2 cents per diluted share, on revenue of $8.9 million. The company's third quarter ends June 30.
Genasys had $20.7 million in cash as of June 30. The company's backlog of business at June 30 was $26.4 million.