Child Care Co. Launches Learning Hubs
Sunday, August 16, 2020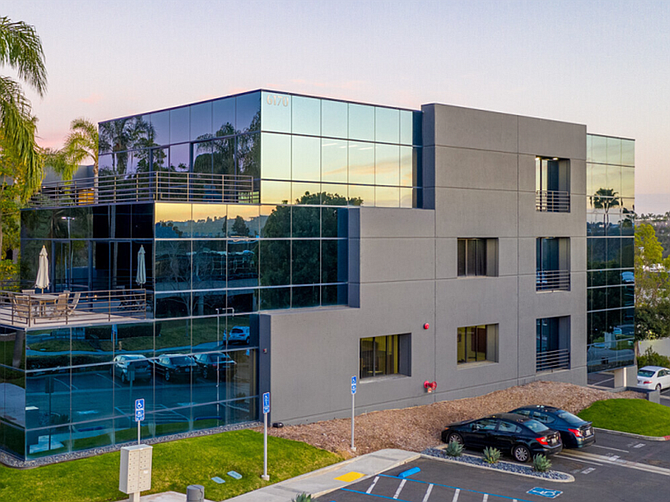 TOOTRiS, A technology service provider connecting parents to quality child care in real-time has launched its Learning Hubs program to solve distance learning challenges for working parents faced with the choice of either returning to work or stay home to supervise their children. TOOTRiS is leveraging licensed providers and engaging the employer community to help fund this new program.
In response to classrooms going virtual, the Sorrento Valley-based company created Learning Hubs, a service for parents and employers that offers safe and supervised hubs designed to give school-aged children a place to learn and thrive while remote.
The company will tap its network of more than 4,000 licensed and credentialed child care providers. Its clients can use its platform to extend their reach and allow more children into its programs while following the CDC guidelines.
New Normal
Jaymie Bradford, chief operating officer of the San Diego Regional Chamber of Commerce said TOOTRiS' Learning Hubs will play an instrumental role in helping parents and providers adapt to the new normal.
"The San Diego Regional Chamber identifies child care as being one of the biggest barriers to affordability along with housing, and being able to provide childcare is quickly becoming both an attraction and retention tool for employers," said Bradford. "What Alessandra is doing with TOOTRiS is really rethinking how child care is provided and it's really exciting."
She added many parents can attest to that first go-around of virtual schooling was not wildly successful for parents the same time.
"TOOTRiS is providing innovative solutions for parents to continue to be able to work and ensure that their child is learning within a safe environment with additional instruction," said Bradford.
A universal concept, learning hubs are a technology-rich environment with both physical and virtual components for peers, teachers.
Its learning hubs will ensure that children are getting appropriate supervision and a renewed sense of normalcy to help them navigate the challenges of virtual classrooms, according to the company.
Partnering With Employers
TOOTRiS is also partnering with the employer community to stand up and subsidize on-site Learning Hubs as an extension to their benefits program.
Lezama said the team is working with the five largest employers in San Diego as well as smaller employers that have less than 50 staffers.
Adding that she believes it is no longer an "unprecedented moment," and that this will be the new reality going forward for the child care industry.
Stepping Up
In April, the company provided a number of family child care providers with $1,500 to assist with immediate costs of additional staff required to meet teacher to child ratios newly imposed by COVID-19 state mandates.
"We quickly stepped up and we took a huge portion of our marketing budget and immediately diverted it to create early childhood education and family childcare provider funds to help subsidize some of their increased costs," said Alessandra Lezama, CEO of TOOTRiS. "I'm proud of my team especially because we're such an early stage company in San Diego. We have truly stepped up to help families and more importantly providers."
The company's aim is to create an early childhood educator economy by providing automation tools for licensing, managing and marketing of high-quality child care, empowering early childhood educators to open up their own family child care centers.
Adopting the subscription-based business model, employers pay a monthly fee to gain access to TOOTRiS' tools and services. Providers and Parents have Free access to the online market place. The company also generates revenue from advertisements. An angel investor-backed startup employs 16 local staffers in total.
"Workforce productivity starts with work-life balance. Our economy will not recover unless the employer community recognizes their imperative role in helping to solve this Child Care crisis," said Lezama. "Learning Hubs ensures that children are getting appropriate supervision and a renewed sense of normalcy to help them navigate the challenges of virtual classrooms."