Sempra Energy Reports Net Income Of $2.2B in Quarter
Thursday, August 13, 2020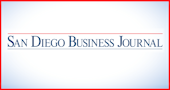 Sempra Energy announced its second quarter earnings on Aug. 5, and offered more focused financial guidance for the remainder of the year.
The energy services company reported net income of $2.24 billion, or $7.61 per share, on revenue of $2.53 billion. Unusually high income from discontinued operations — notably a gain of $1.75 billion on the sale of its South American businesses — contributed to the high net income number.
In the same quarter one year ago, Sempra reported net income of $354 million, or $1.26 per share, on revenue of $2.2 billion.
On an adjusted basis, Sempra's earnings from the most recent quarter were $485 million, or $1.65 per share. In the same quarter of 2019, adjusted earnings were $309 million, or $1.10 per share.
'Disciplined Execution'
"Our year-to-date financial results set us up well to post strong results for the full year in 2020 and are a credit to the dedication and teamwork of our employees who have continued to deliver for our stakeholders amid the pandemic and a challenging economic backdrop," said Jeffrey Martin, chairman and CEO of Sempra Energy, in a statement distributed by the company. "Over the last several years, the disciplined execution of our North American strategy has made our company stronger. This can be seen in the quality and strength of our earnings, as well as the visibility we now have to our future growth."
Sempra completed the sales of its two South American utilities in April and June, bringing in $5.82 billion. Sempra's plans include reinvesting in its North American utility infrastructure, increasing liquidity and returning value to shareholders.
Looking ahead, Sempra said it expects full year earnings to be in the range of $12.59 to $13.19 per share. The new figures reflect the completion of the sales of its South American utilities.