For Second Month, Apartment Rents Unchanged
Thursday, August 13, 2020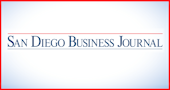 For the second month in a row, apartment rents in San Diego County were virtually unchanged in August with some predicting that rental rates will likely remain so for some time.
Next Two Quarters
"They're probably going to continue to be flat for at least the next quarter and probably the next two quarters," said Todd Henderson, a board member of the Southern California Rental Housing Association based in San Diego.
"There's just a general uncertainty on behalf of property owners in terms of what the economy is going to do," Henderson said.
With unemployment figures in the double digits, Henderson said landlords are reluctant to raise rents, especially when some tenants are already struggling to pay.
"There's so much uncertainty, folks are just sitting tight. They're spending most of their energy like we are, making sure their tenants are still OK and the buildings are OK," Henderson said. "The focus really has been just staying the course and having open lines of communication with residents about their ability to pay."
Henderson said his family owns about 100 rental apartments in San Diego's beach area, Linda Visa, Clairemont and City Heights.
Operate Safely
"We, as business owners, are trying to continue to operate our property safely and make sure they're clean and what not, maybe deferring some capital improvements," Henderson said.
A national rental listing agency, Apartment List, reported that August rents in San Diego were down 0.1 percent month-over-month and down 0.6 percent since the start of the COVID-19 pandemic in March.
The change is so small that it's considered negligible, said Chris Salviati, a housing economist with Apartment List.
What's notable is that this comes at a time of year when rents typically rise and runs against what had been a steady upward trend prior to the pandemic.
"It is maybe a little surprising that we're seeing things flatten out even though the pandemic is in full swing," Salviati said. "San Diego has been a pretty hot market where rents were going up pretty steadily. The fact that they're starting to come down and even flatten out a little bit definitely is in contrast to what we were seeing."
Median rents in San Diego at the beginning of August were $1,572 for a one-bedroom apartment and $2,040 for a two-bedroom apartment, according to Apartment List.
Nationally, Apartment List reported that median apartment rents rose by 0.1 percent in August compared to July.
Rents Leveling Off
"That said, this is normally peak rental season when rent growth is normally at its fastest, so even a modest decline at this time of year is indicative of softness in the market," Salviati said. "Overall, I think we're seeing the rents start to level off a bit, but it's definitely still the softest market we've seen in some time."
Like Henderson of the Rental Housing Association, Salviati said the San Diego County rental market is likely to remain soft given the sluggishness of the economy.
They also said that a side effect of the pandemic is that some renters may seek more affordable accommodations.
"You might see the demand for affordable housing to remain rather tight," Salviati said, adding that the flip side of that is that luxury apartments may be harder to lease.
Even with stagnant rents, Zillow – a real estate sales and listing service – reported that during the first week of July, 22.6 percent of U.S. households didn't pay any rent.
That's up from 19.2 percent in the first week of June and the highest it's been since the pandemic started, according to Zillow.
The case hasn't been so dire in San Diego County.
Even though he didn't have firm numbers, Henderson said that "the nonpayment rates are quite a bit lower than I think a lot of us anticipated."
So far, Henderson said about 95percent of his tenants have been able to pay their rent and that he's been able to work out arrangements with most of those who've been financially strapped because of the pandemic.
Those most affected if tenants don't pay their rent are what Henderson said are the "mom and pop" landlords who may own a duplex here and there.
"There are a large number of small independent owners that are kind of sitting on the edge of their seats waiting to see what happens," Henderson said.