WB Games San Diego Leases New Carlsbad Space
Tuesday, August 11, 2020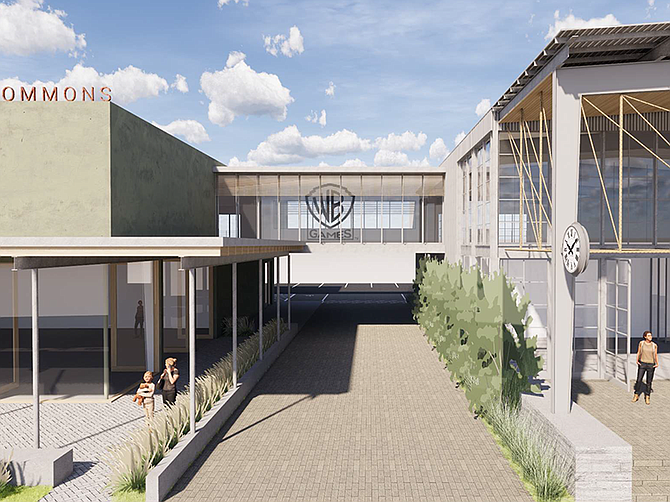 The gaming division of the famed Hollywood studio, Warner Bros., is moving its San Diego office into a newly developed space in Carlsbad.
WB Games San Diego has leased the entire 10,870-square-foot portion of office space in the 22,000-square-foot complex, located at 2742-2752 State St., according to CoStar.
Construction is scheduled to be completed by the end of 2020, with staff slated to move in fully by late spring or early summer 2021.
Keeping Carlsbad's Character
Sumeet Parekh is the managing investor of property owners HP Investors. He said the coastal suburb is experiencing a renaissance. "This a big step forward for the projects and the environment down there," he said.
"We wanted to build something in keeping with the neighborhood's character, while also keeping up with the demand [of its commercial space] and luckily we were able to meet that with Warner Bros."
The project is a collaboration between co-investor Fabric Investors, and architects Greg Coleman of G Coleman Architect and Scott Maas of Field X Studio.
Retail Insite is handling leasing and C2 Building Group is the general contractor.
The complex's other tenant is Nick's Restaurants.
Gaming Hub
San Diego is home to a vibrant video gaming industry, especially in North County, hosting game studios Amazon Games, Jam City, Redemption Games and others.
The San Diego Convention Center is also a frequent site for TwitchCon — an annual convention where users of the popular Amazon-owned, live-streaming platform Twitch congregate from all over the world to celebrate gaming culture.
Warner Bros. — which was acquired by telecommunications and media giant AT&T (NYSE:T) for $85 billion in 2018 — is a top player in the gaming industry.
Tom Casey, the WB Games division head overseeing the San Diego office, said setting up shop in the beautiful seaside suburb is becoming more alluring to game developers. "You lose sight of it when you live in San Diego, but people come from all over the world to vacation here," he said.
"I think we'll see a lot of people relocating here from other parts of the country to work at this studio because it's such an attractive area."
Growing Market
The division has produced a myriad of titles belonging to its extensive catalog of intellectual properties. Games based on franchises like the Wizarding World of Harry Potter, LEGO and DC Comics, among others, have all been released through the division.
The San Diego office's expertise is the growing mobile gaming market, which is projected to grow globally by 13.3% from 2019 and account for $77.2 billion in revenue in 2020, according to a Newzoo market analysis.
The gaming division saw revenue rising to $2.01 billion in 2019, making up 14% of Warner Bros.' total revenue and 1% of AT&T's total revenue, as reported by the financial investment website, The Motley Fool.
Acquisition Rumors
Reports over a Warner Bros. Interactive Games selloff have been circulating since June.
CNBC said Warner Bros. parent AT&T is looking to divest assets in order to service $200 billion in debt.
New York-based Take-Two Interactive (NASDAQ: TTWO), Redwood City-based Electronic Arts (NASDAQ: EA) and Santa Monica-based Activision Blizzard (NASDAQ: ATVI) are among the interested parties looking to acquire Warner Bros. Interactive Entertainment, according to the report.
Spokespeople at AT&T declined to comment.