Biotechs Move the Needle for COVID-19 Testing, NIH Funding
Tuesday, August 11, 2020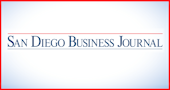 The National Institutes of Health awarded $249 million in grants to seven companies making new coronavirus diagnostic technology in a move aimed at producing millions more tests a week to improve the U.S. testing shortage.
In San Diego, three companies including Quidel Corp., Helix and Mesa Biotech received funding under the initial round of NIH's Rapid Acceleration of Diagnostics (RADx) initiative.
About 5.5 million tests are now done each week in the U.S. However, many medical experts say far more are needed as the virus has surged in various states. The NIH's aim is to reduce the number of cases without the need for contact tracing.
The contracts were awarded under the NIH's Rapid Acceleration of Diagnostics–Advanced Technology Platforms or RADx-ATP initiative, which seeks to greatly expand point of care testing.
"These technologies will help deliver faster results from labs and more and more test results within minutes at the point of care, which is especially important for settings like schools and nursing homes," said Health and Human Services Secretary Alex Azar in a statement.
In total, the selection groups evaluated 663 applications in an intensive evaluation process, according to the NIH.
$71M for Quidel Corp.
San Diego's Quidel Corp. will receive $71 million to expand its product used for onsite, or point of care, testing. Its portable Sofia COVID-19 antigen test can deliver results in 15 minutes.
Quidel will use the contract money to boost manufacturing and increase production of diagnostic assay cassettes to 220 million from the current 84 million. Funds from the contract will also support expanded capacity at a distribution center to handle the flood of new assays headed its way.
In May, Quidel became the first company in the U.S. to receive federal approval for an antigen point-of-care test for COVID-19. Since then, Quidel has been selling its COVID antigen test, which costs $23. The company booked $56.3 million in antigen test-related revenue in the second quarter.
$33M for Helix
Helix will receive $33 million to increase capacity at its San Diego high complexity lab. The aim is to produce more than 100,000 COVID-19 tests daily later this year. The company is now one of the highest capacity coronavirus testing sites in the U.S.
Helix has also submitted a gene sequencing-based coronavirus test to federal regulators for approval. The company claims its test is better at detecting the virus than the current molecular tests and expects approval later this year.
Helix has a contract with San Diego County health officials to process up to 2,000 coronavirus nasal swabs per day using molecular PCR instruments, which detect genetic material in the virus sample and are the type of instruments currently used for most COVID-19 lab tests.
"There is an urgent need for more rapid and reliable COVID-19 testing across the country," said Marc Stapley, Helix president & CEO. "With this support from the NIH, we'll be able to rapidly scale our offering to help millions of Americans access much-needed tests."
$15.4M for Mesa Biotech
Mesa Biotech will receive $15.4 million to supply handheld testing devices that can provide COVID-19 testing results in 30 minutes at the point of care.
The company's technology was developed at Los Alamos National Lab, and its platform is specifically designed for use outside the lab to enable rapid responses to global pandemics such as COVID-19.
Mesa Biotech's Accula SARS-CoV-2 Test is a visually read test that uses reverse transcription-polymerase chain reaction (RT-PCR) technology to detect the virus through nasal swab samples. It is designed to deliver results in 30 minutes at the point of care (POC).
The test received emergency use authorization (EUA) from the U.S. Food and Drug Administration (FDA) in March.
"We are humbled by the confidence and support that we have received from the federal government and honored, said CEO Ingo Chakravarty.