Padres Plan Tech Upgrades
Monday, August 10, 2020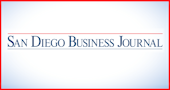 With the regular 162-game season shrinking to 60 and all of Major League Baseball continuing to deal with COVID-19 and playing games with no fans present, the San Diego Padres technology executives have been using the downtime to plan for future tech upgrades as well as redesigning the ballpark experience for when fans will be welcomed back to Petco Park.
This year, the Los Angeles Dodgers became the first MLB team to feature next-generation Wi-Fi 6.The team installed over 1,000 5G access points and an improved point-of-sale system allowing fans to order food and drinks without having to wait in line.
The improvements were originally scheduled to coincide with the Dodgers hosting the 2020 All-Star game, which they will now host in 2022. For the Padres, Vice-President of Information Technology, Ray Chan said the organization is not far behind with its latest tech upgrades.
"In 2016, we originally had about 300 Access Points that comprised the Wi-Fi network; we bumped that up to over 600 to accommodate that year for the All-Star game, similarly to the Dodgers," said Chan. "Our cellular (DAS) system is owned and operated by Verizon and is still 4G today. We are working with Verizon to design a 5G deployment for our ballpark which could possibly be done over the next offseason."
Staying Up-To-Date
For baseball lovers, the idea of people spending more time staring at their phones rather than being engaged in the game may not sound so appealing.
But the MLB , whose average fan is 53 years old , wants to stay relevant and appeal to a younger audience, according to Chan.
"I'm sure the priorities today are not buying the latest and greatest phone," said Chan. "But understanding that people want to be in their seat, with the ability to order their food, maybe their jersey, stream the other baseball games, while also being able to post to Instagram or TikTok —  we need to have the bandwidth for that. As of right now, we are okay and we are planning to upgrade as early as 2021."
In 2018, the Padres were the first MLB team to introduce its virtual reality batting experience and it has since become a popular attraction for the kids.
Other avenues the organization is investing in are Esports such as TwitchCon, which they hosted in 2017. Through partnership with Sony, the Padres created a suite that comprises PlayStation consoles to enable the ballpark to be used for Esports tournaments.
Over 1,000 Staffers
Petco Park is an iconic and historic venue. Beyond baseball games, it is utilized to host other large scale events including concerts, conferences and gatherings such as Comic Con.
During a normal game day, the Padres have over 1,000 staffers running the ballpark, according to Chan. More notably, on a given night roughly 50% of its fans are connected to their Wi-Fi system, which is increasing as demand for connectivity rises.
Given the current economic climate, Padres' officials are unsure when those types of numbers will return.
Although when fans do return, the ballpark experience will be vastly different, said George Belch, senior associate dean and co-founder of San Diego State University's sports MBA program. He predicts that the fan-experience will be mostly socially distant and contactless.
"Obviously, everyone is going to be using mobile tickets, who knows if we're going to see traditional tickets return. It will depend on how comfortable the fans are with that," said Belch. "We are going to see everything from touchless doors to cashless payments to online concession ordering. As long as the pandemic is a concern, most teams are going to have to deal with that."
New Technology
The Padres are also looking to install new point-of-sale cloud software. Josh Pell, the Padres' vice-president of retail and concessions said as part of the upgrade, fans will be able to order everything using their mobile phone.
"Creating that conversation around mobile ordering service and providing a cashless experience, is in our roadmap," said Pell. "It will really revolve around our mobile ordering system. Whether that's ordering from your seat, ordering from a concession stand, or pre-ordering before you even show up to the ballpark. From our perspective, we are focused on how to ensure fans a successful time when they come into the ballpark?"
In addition, the team has also been experimenting with self-checkout options on the retail side.