Chula Vista Apartments Sold
Monday, August 10, 2020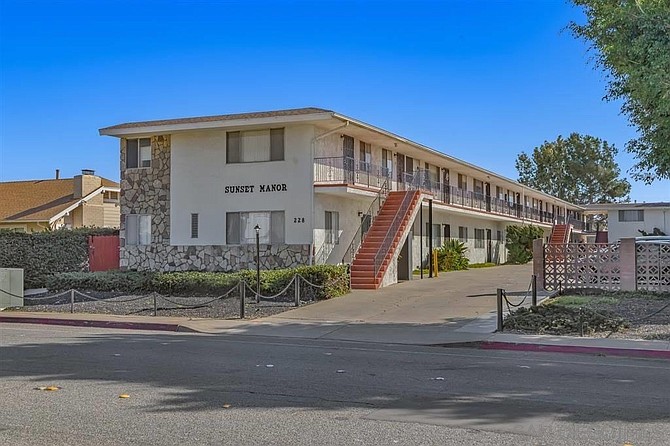 A Chula Vista apartment complex has been sold for nearly $4.2 million.
Immobilier Funds acquired Sunrise Manor Apartments, 228 H St., from Stahl Living Trust.
Built in 1970, the two-story complex has 19 apartments.
There are 12 two-bedroom apartments averaging 850 square feet and seven one-bedroom apartments averaging 600 square feet.
Cristina Munteanu of PacBlu Realty represented the buyer.
Kay Merg of Re/MAX United represented the seller.
PropertyADVANTAGE will manage the complex.