Local Westfield Malls Launch Family-Friendly Activities
Originally published August 9, 2020 at 1:20 p.m., updated August 11, 2020 at 10:10 a.m.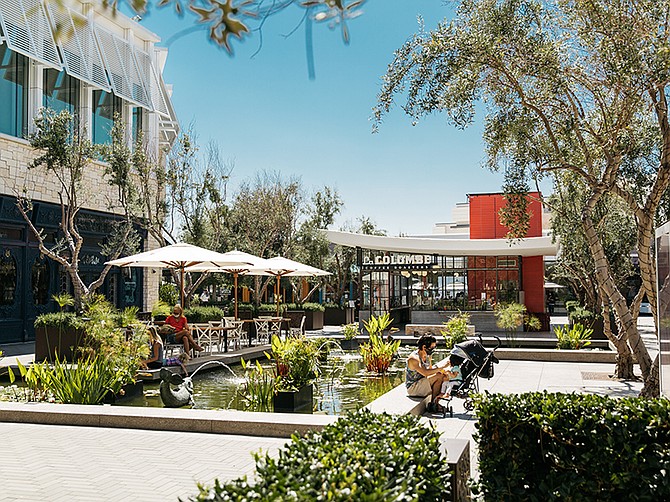 Unibail-Rodamco-Westfield, also known as Westfield Shopping Centers, wants to get in on the summer fun.
Starting this month, all four Westfield malls in San Diego will be launching activities to get locals out of their homes and outdoors for some family-friendly and safe functions.
"We are excited to bring fun and safe summer experiences to various communities throughout San Diego with our 'Movies Under the Stars' series (Aug. 7, 8 and 9) at Westfield Mission Valley and 'Rockin' Retro Drive-In Movies and Concerts' (Aug. 13-16) at Westfield North County," said Nino Rodriguez, vice president of shopping center management. "Westfield Mission Valley has also launched a 'Kids Time Scavenger Hunt' (Aug. 3-28) for a creative, socially-distanced activity that can be completed for a variety of prizes from restaurants and retailers."
All Proceeds Donated
As part of Westfield's community support initiative, Westfield Cares, all proceeds from Westfield Mission Valley's events will be donated to Feeding San Diego, said Rodriguez, while all earnings from Westfield North County's functions will be donated to the California Center for the Arts in Escondido. Westfield Cares was launched in response to the pandemic with the goal of giving back to vulnerable groups and health heroes in the community, he said.
Westfield UTC will also be launching a scavenger hunt later this summer, according to a spokesperson for San Diego's Westfield malls. Art-focused activities are also in the works at each center, including Westfield North County's "Virtual Kids Time: Craft & Storytime", which includes a free book or craft with the purchase of a kids' meal from participating food and beverage places.
Additionally, Westfield UTC has partnered with the Museum of Contemporary Art San Diego, through which a new sculpture collection on loan will be unveiled this summer as well.
Get Active
The goal of the curated activities, said Rodriguez, is to encourage San Diegans to get back to the malls in a safe way and, hopefully, get them active by participating in some of the offered events.
"The beginning of the year started out strong with double-digit increases in foot traffic across our Westfield centers in San Diego, which met our initial expectations for the new year," he said. "Once the COVID-19 pandemic hit and we began our initial recovery, our priority was to ensure our Westfield San Diego centers were equipped with enhanced health procedures to provide our customers, retailers and employees with a clean and safe environment."
This includes social distancing protocols, increased frequency of cleaning measures, and monitoring of guests in dwell areas and queuing lines, said Rodriguez. Westfield malls also introduced a popular curbside pick-up program with designated pick-up zones for all retailers, he said, and expanded its "Answers on the Spot" text service for virtual, contactless response to guest inquiries. And, to further promote safe practices, Westfield UTC, for example, will be rewarding guests for wearing their facial coverings and observing social distancing.
Safety First
Because, safety comes first, said Rodriguez.
"Health and safety commitments remain our top priority," he said, and "we are committed to creating a safe and enjoyable ambiance to ensure our customers and shoppers feel comfortable at each of our centers."