Ballast Point, Alesmith Brewing, Others Team for Black is Beautiful Brewing Project
Sunday, August 9, 2020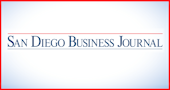 Ballast Point, Kilowatt Brewing, Mujeres Beer House, San Diego Beer News, Alesmith Brewing and several others in the San Diego craft beer industry have teamed up to brew Black is Beautiful, a collaborative brewing project.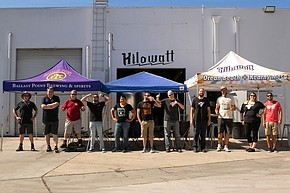 The Black is Beautiful project is a national collaboration to raise awareness for the injustices toward people of color, according to organizers Weathered Souls Brewing, a black-owned brewery in Texas. To date, more than 1,000 breweries have committed to participating.
"When discussing ways we specifically could help bring more awareness in our local community, we decided the best path forward was to partner with a local grassroots organization embedded in the San Diego Black community with a firsthand, personal understanding of the issues local people of color face," said Steve Kozyk, co-founder and CEO of Kilowatt, with locations in Kearny Mesa, Ocean Beach and Oceanside. "When a friend introduced us to Hear Us Here, their message instantly resonated with us."
Brewed with chocolate malt, roasted barley, dark caramel malts, oats and lactose sugar and conditioned on chicory and Café Du Monde coffee, headquartered in New Orleans, the medium body stout has notes of bitter chocolate, caramel, and dark roasted coffee topping out 7.2% abv. Each participating brewery is asked to brew the stout recipe but put their own spin on it. They are also asked to identify and partner with a local organization of their choice that is committed to the long-term work of equity and inclusion, to which a portion of proceeds will be donated to.
Ballast Point and Kilowatt will be donating 100% of release night sales to Hear Us Here, an organization that uses video and media as a platform to "amply Black voices from a diverse range of individuals within the community including political figures, artists, activists, professionals and faith leaders in the form of raw, unfiltered messages for everyone already listening and for those who need to begin."
Travel & Hospitality reporter Mariel Concepcion can be reached at mconcepcion@sdbj.com or 858-634-4625.