TOOTRiS Launches Learning Hubs Program
Thursday, August 6, 2020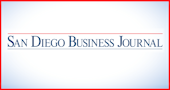 San Diego-based TOOTRiS, a technology and service provider that connects parents to high-quality child care, announced it has launched its Learning Hubs program on Aug 6.
Learning Hubs will serve as a child care program for school-aged children aimed at solving distance learning challenges.
Tappping TOOTRiS's network of more than 4,000 licensed and credentialed child care providers, through its platform providers can now extend their reach and take on more children into its programs per CDC guidelines.
In addition, TOOTRiS is partnering with the employer community to stand up and subsidize on-site Learning Hubs as an extension to their benefits program.
"Workforce productivity starts with Work/Life balance. Our economy will not recover unless the employer community recognizes their imperative role in helping to solve this Child Care crisis," said Alessandra Lezama, CEO of TOOTRiS. "Learning Hubs ensures that children are getting appropriate supervision and a renewed sense of normalcy to help them navigate the challenges of virtual classrooms."
TOOTRiS' technology platform helps parents access and pay-as-they-go for high-quality child care based on their unique needs such as their schedule, family income and workplace location, to ensure that every child has access to high-quality early childhood education.