Religious Services, Group Workouts OK'd in County Parks
Wednesday, August 5, 2020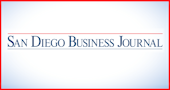 San Diego County Supervisors on Aug. 5 approved the concept of opening certain parks overseen by the county government for religious services, cultural ceremonies and organized fitness activities.
Organizations that had to close their indoor worship or fitness facilities by state order during the COVID-19 pandemic may reserve spots at more than two dozen county parks. Organizers will need a permit. More information on the new rule is available at https://bit.ly/2PtebxM
Supervisor Dianne Jacob proposed the change. The supervisors' action streamlined permitting and waived certain fees. The move is an extension of a move that has allowed small businesses such as restaurants to open in outdoor areas such as parking lots.
The county government generates about $80,000 annually in permit fees from outdoor religious services and outdoor fitness activities, according to a report presented before the Board of Supervisors.
A number of churches and gyms in the greater San Diego area have defied government orders closing their facilities for indoor gatherings.