Power Digital Acquires Covet Public Relations
Wednesday, August 5, 2020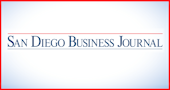 Power Digital, a San Diego-based agency, has acquired Covet Public Relations, also headquartered locally. The terms of the acquisition were undisclosed.
With offices in New York, Los Angeles and San Francisco, Covet PR specializes in consumer brands across food, beverage, beauty and wellness, according to the company. The partnership will allow Power Digital to offer new and existing clients a "comprehensive, thoughtful approach to full-funnel marketing."
"When I launched Covet PR in 2014, the PR industry was an entirely different space, wherein earned editorial alone provided undeniable value to clients," said Sara Brooks, Covet PR founder and CEO. "Today, the traditional PR landscape has significantly shifted and I wholeheartedly believe that a full-funnel approach is the future of PR, having all elements of your strategy – PR, SEO, paid social and digital marketing – working together symbiotically."
Power Digital has been featured annually for the past three years in Inc.'s 500 fastest-growing, privately-held companies in the U.S. list, the company has also been included in the San Diego Business Journal's "Best Places to Work" list three times and twice as one of SDBJ's "Fastest Growing Companies".
Travel & Hospitality reporter Mariel Concepcion can be reached at mconcepcion@sdbj.com or 858-634-4625.