New Tony Hawk Documentary Details Billion-Dollar 'Pro Skater' Legacy
Wednesday, August 5, 2020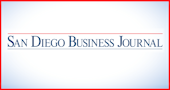 A new documentary film chronicles the development of the massively successful 'Tony Hawk's Pro Skater' video game franchise, helmed by the Carlsbad-born skateboarding icon Tony Hawk.
The Encinitas resident helped pioneer skateboarding's popularity in the early 1980s, becoming a pro skater at 14 by honing his skills at Del Mar Skate Ranch and cementing himself as the sport's most prominent figurehead.
"I feel like THPS was a huge part of why skateboarding is here to stay," Hawk said in the film's opening narration. "A big reason that I'm still here, that I'm still even relevant in this world, is because of that series," he said.
30 Million Copies
To date, the 18-game franchise has sold over 30 million copies and has earned $1.4 billion dollars in total.
The skateboarding industry, once considered a dying fad, is projected to hit $2.4 billion dollars by 2025, according to a report from market research company Grand View Research, Inc.
Hawk has branched into a number of different business ventures, including a film production studio; 900 films, an action sports entertainment platform; the RIDE Channel, a skateboarding deck and apparel company; Birdhouse Skateboards, and a nonprofit skatepark developer; The Skateboard Project (formerly the Tony Hawk Foundation).
Hawk has also held investments in California's Blue Bottle Coffee chain, which sold to Nestle in 2017 for $500 million, smart-appliance maker Nest, which was acquired by Google for $3.2 billion in 2014, San Diego brewery Black Plague, and electronic signature manager DocuSign.
The 2019 San Diego Business Journal SD500 honoree now has an estimated net worth of $140 million, ranking among San Diego's wealthiest businessmen.
Superhero Origin Story
In 1999 – the same year he performed the world's first 900-degree spin live at the X-Games in San Francisco (Mission Beach hosted the previous two events) — Hawk signed a deal with the now-defunct Los Angeles-based game studio Neversoft and publisher Activision, to release the first in a long line of genre-defining skateboarding video games.
Mat Piscatella, executive director of games at the international retail analyst firm, the NPD Group, broke down the sales history of the series. "Tony Hawk's Pro Skater is a wild game from a sales perspective," he said.
"It started out slow," he said (ranking 31 on that year's best-sellers list at the time). However sales would gain steam, eventually selling 5 million over its lifetime, making it the second best-selling game of 1999.
"Of course, it created one of the biggest franchises in video game history," Piscatella said.
An upcoming remaster of the original two games, called 'Tony Hawk's Pro Skater 1 + 2' is slated for a September release and is being developed by New York-based Vicarious Visions.
The remastered games accompanying the documentary feature the original soundtrack, including the film's namesake; 'Superman' by Goldfinger, sung by the band's San Diego-born frontrunner, John Feldmann.
Lionizing a Legacy
The film's producer, Ralph D'Amato, CEO of Mission Viejo-based D'Amato Productions, was a developer at Neversoft during the original game's production.
"As luck would have it," D'Amato said, "My first video game project became the massive Tony Hawk's Pro Skater video game franchise. These friendships would definitely help in producing Pretending I'm a Superman," he said.
The documentary also features Hawk's fellow pro skaters and the first game's original character lineup; Steve Caballero (who now runs a skate shop in Carlsbad), Rodney Mullen, Chad Muska, and more.
The flim – directed by Ludvig Gür and distributed by Wood Entertainment – won Best Documentary Feature at the 2020 Mammoth Film Festival, held in Mammoth Lakes, California in February.
'Pretending I'm A Superman: The Tony Hawk Video Game Story' releases digitally on Aug. 18.