La Jolla Institute Gets $1M Gift for COVID Research
Wednesday, August 5, 2020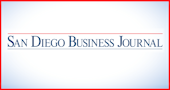 La Jolla Institute for Immunology received a $1 million gift to further its work in COVID-19 research. The GHR Foundation, an independent philanthropy based in Minneapolis, made the gift, announced on Aug. 4.
Funds will support the work of CoVIC, the Coronavirus Immunotherapy Consortium, which works to accelerate discovery, optimization and delivery of life-saving antibody-based therapeutics against SARS-CoV-2, the virus that causes COVID-19. Dr. Erica Ollmann Saphire, Ph.D. leads the effort.
With more than 50 different efforts currently underway to find therapeutic antibodies across the globe, CoVIC provides a concerted and coordinated effort to compare these antibody candidates side by side under standardized criteria ultimately determining which ones are most likely to protect people and why. Having demonstrated the success of this model from 2014-2019 to test antibodies against the Ebola virus, Dr. Saphire launched CoVIC to examine the activity of hundreds of antibodies against SARS-CoV-2 contributed by a range of large and small companies and academic labs across multiple continents.
The GHR Foundation takes its name from Gerald and Henrietta Rauenhorst, founders of the Opus Group. Based in Minnesota, the group is a real estate development, construction and design firm.
The La Jolla Institute said that private philanthropy has been key to its ability to respond quickly to the pandemic.