$50M CH Projects Turns to Alternative Concepts
Tuesday, August 4, 2020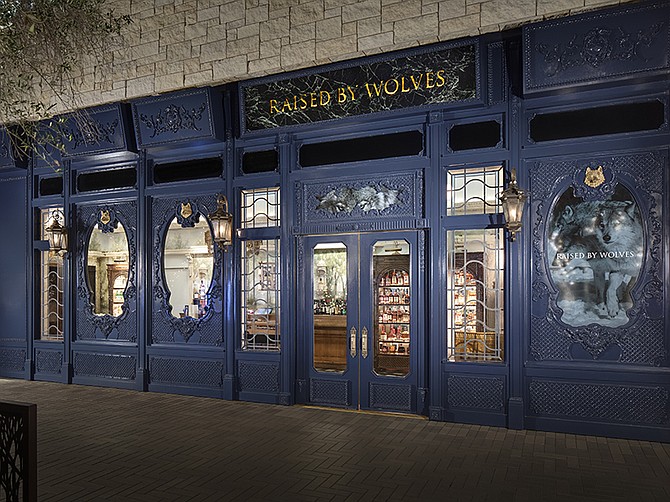 For most restaurant operators in San Diego, pivoting in response to COVID-19 meant setting up outdoor dining areas on parking lot asphalt or along city sidewalks.
But for Arsalun Tafazoli, founder of CH Projects, the $50 million social and culinary collective behind a number of trendy and unique food and beverage places in the county (including Born & Raised, Raised by Wolves and Morning Glory), the improvisation was easier said than done.
"To start serving people in the parking lot out front of, say, Born and Raised, just seemed… disingenuous," said Tafazoli of his Avant Garde-designed, Little Italy-based steakhouse. "That experience, and with the effort we put in, is sacred in its own right. We just couldn't bring ourselves to do that."
In an effort to preserve the integrity and essence of the original restaurants and bars, Tafazoli scrapped the idea of recreating his indoor spaces outside. "It wouldn't be authentic," he said.
Instead, he took on the task of developing and/or shifting to alternative concepts that would operate out of or alongside some of the existing properties and more holistically fit the CH Projects aesthetic altogether.
Upscale Burger Joint
In front of Born and Raised, for example, Tafazoli is launching a pop-up, upscale burger joint called FKD Burger on August 16. To be located on the parking spots, it will be complete with a full deck and parklet that are currently being built.
"It is a separate pop-up concept, not Born and Raised," he said. "We are thinking long-term and being as honest as possible with our struggle and with what we are doing and hoping people come along with us. What we are not doing is trying to trick them in a parking lot."
Elsewhere, La Jolla-based Raised by Wolves has kept its speakeasy portion closed, opening just as a high-end liquor shop. So far, the response has been "stronger than we anticipated," Tafazoli said.
"What we are doing is making sure we get through the struggle and the soul of each of our restaurants stay intact, but, there's also the economic necessity of pure survival," said Tafazoli. "We are trying to say, you know what? These places are open but saying things are back to normal is not a real statement. We can't execute the same experience or service. In the interim, everything about what we are doing is trying to pivot to a different narrative, a different model to accommodate this new world until the world reverts back."
The rest of the CH Projects locations, the ones with outdoor spaces, like Ironside in Little Italy, Underbelly in North Park, Born and Raised's rooftop and Little Italy's Craft & Commerce, opened at limited capacity and with modified menus. So far, roughly 250 employees out of 600 have been brought back as a result. The rest of the eateries remain closed.
Experiential Venues
Miro Copic, marketing professor at San Diego State University, said it is especially hard for experiential venues to recreate their spaces in an outdoor setting as it isn't solely about food but about the ambiance as well.
"Can he create within an external environment something distinctive beyond food? That will be a major decision at some point," he said. "Restaurants that don't rely on environment to the degree these guys do, the shift to external is less painful. Whereas for these guys, they lose a lot of the experience by just doing outdoor dining. He's got unique concepts and is trying to be true to his concepts but he clearly has to stay in business or there won't be a concept. At the end of the day, it comes down to whether he is confident enough that people love the food as much or more than the actual experience at this point."
Pre-COVID
If recent history is any indicator, CH Projects, founded in 2008 and headquartered in East Village, may very easily come out on the other side of this.
At the top of 2020, the company was on pace to have a record year.
Growth was an average of 7% per location – 15 total food and beverage places throughout the county of San Diego – following a 31% increase in revenue last year, according to Tafazoli. And, when CH Projects opened some of its restaurants for the three-week period in May that in-dining was permissible, a week's worth of reservations booked up within four hours at Born & Raised and Ironside, he said, demonstrating the demand is there.
Break Even
Now, the plan is to be able to cover payroll expenses, pay its vendors and break even by the end of the year, he said, with the idea that the industry will hopefully get back to pre-COVID status by summer of 2022.
That, Tafazoli said, would be the ultimate "dream."
"People are so excited and, based on the response, I do think there is light at the end of the tunnel," he said. "Right now, the goal is to survive this downside, make the best decisions today in hopes that tomorrow we will be ok."