Phamatech Signs Deal with Broward County School
Originally published August 3, 2020 at 9:15 a.m., updated August 4, 2020 at 9:42 a.m.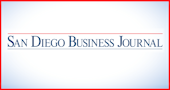 San Diego-based Phamatech Laboratory and Diagnostics, Inc., has signed a multi-year contract with The School Board of Broward County, Florida, to provide drug testing services on district employees including bus drivers, mechanics, teachers and students employed with the school board.
Phamatech will provide two types of testing services: Non-DOT testing, "which is performed per state level regulation to maintain a drug-free workplace," according to the company, and DOT testing, a "federally mandated test for employees in industries that including driving public transportation where the public can be at risk from dangerous driving."
Founded in 1991, Phamatech will provide on-site sample collection at six scool district locations that will then be sent to Phamatech's laboratory in San Diego for analysis.
Travel & Hospitality reporter Mariel Concepcion can be reached at mconcepcion@sdbj.com or 858-634-4625.