ResMed's Revenue Is Up 16% in Q3
Thursday, April 30, 2020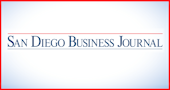 ResMed, which makes masks, devices accessories and software solutions to treat sleep apnea and other respiratory conditions, had its revenue increase 16% for third quarter of 2020, coming in at $769.5 million compared with $662.2 million for the like period of 2019
ResMed's Q3 net income was $163.1 million a 55% gain compared with $105.4 million for 2019.
The med-tech company reported gross margin of 58.4% for Q3 compared with 57.5% for 2019.
The company's non-GAAP diluted earnings per share were $1.29 compared with $0.89 for the like period of 2019. It reported GAAP diluted earnings per share of $1.12
"We are operating during unprecedented times, and I am extremely proud of the way our global ResMed team has responded to the COVID-19 crisis," said Mick Farrell, ResMed's CEO. "Our primary goals are the safety and well-being of our team members, and the preservation of life – helping people breathe while their immune system fights this coronavirus. We have rapidly pivoted our business to respond by ramping up production of life support ventilators, non-invasive ventilators, and ventilation mask systems for the people who need them most, wherever they live.
"We continue to execute our long-term strategy, supporting customers around the world with digital health technologies and out-of-hospital management software, enabling them to continue to provide better care for those suffering from sleep apnea, COPD, asthma, and for people in out-of-hospital care settings. As we progress through the global COVID-19 pandemic, we are delivering world-leading solutions to governments, health authorities, hospitals, physicians, providers, and, most importantly, to patients." Farrell said.
"Looking ahead, we are confident in our ability to navigate through the challenging clinical and economic environment to deliver for all our stakeholders," Farrell said. "Our culture, operational resilience, strong balance sheet, business continuity plans, and growth prospects have positioned us well. In the near term, we remain vigilant and thoughtful about the outlook for our business as we continue to serve our customers and successfully weather the crisis. Over the longer term, we believe our strong foundation will accelerate the adoption of much-needed digital health solutions in the field of respiratory medicine."