Co. Makes Big Advance in Coronavirus Antibodies
Thursday, April 30, 2020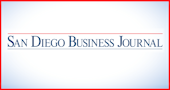 Active Motif Shanghai a subsidiary of Carlsbad-based Active Motif Inc., in collaboration with Fudan University and its affiliated Public Health Clinical Center, used its single-cell AbEpic screening technology to isolate antibodies from patients recovering from 2019 coronavirus related pneumonia (COVID-19), Active Motif announced.
AbEpic is Active's "technical approach for isolating and developing recombinant antibodies from naturally occurring B-cell repertoires, (or naturally occurring immune responses).
The Tools
Epigenetics-based research tools are "molecular biology-based tools, (antibodies, enzymes, kits) used by life science and biopharma research investigators to study how gene are turned on and off," Active Motif said.
According to the company, the samples were screened to obtain whole human antibody clones that were sequenced, expressed and characterized for binding directly to the coronavirus,
"We believe we are the first laboratory in the world to achieve isolation and expression of a full human antibody isolated directly from patients infected with coronavirus," Joe Fernandez, chairman and founder of Active Motif said. "The discovery and expression of a full human antibody against the COVID-19 virus is of great significance for diagnosis and clinical treatment."
Active was asked to rank this achievement on a one to 10 scale with 10 being extremely difficult.
"The most challenging aspect was getting access to and handling sera from patients who successfully cleared the virus — (a 10 rating). We have been developing our AbEpic screening platform for our core business; we just need to adapt it to take advantage of this opportunity. — (a seven rating).
Treatments and Diagnostics
Active Motif sees opportunities for treatments and diagnostics. "A well-performing antibody-based diagnostic test that can be mass produced, affordable and accessible is a key factor to enabling the general population to return to a new 'normal' until a vaccine is in place with a large percentage of the population vaccinated. Currently, a proven treatment of last resort which was used during the Spanish Flu Pandemic of 1918 is providing patients with 'passive immunity.' Back then, this was done by using patient's sera (from people) who were previously infected and have subsequently cleared the virus.
"While this has shown positive outcomes, it is far from being scalable and comes with the risk of adverse reactions Having a scalable source of recombinant antibodies capable of neutralizing the virus in sick patients is an important part of the COVID-19 solution. It is important to have human recombinant antibodies scaled up and produced under cGMP conditions, ensuring consistent quality with no lot-to-lot variability," the company said.
Active Motif wants to connect with more researchers. "Our goal is to get these into the hands of more researchers, diagnostic manufacturers and biopharmas. We have many more antibody clones in the queue that require further characterization and may have additional qualities that may be of value to research, diagnostic and clinical communities," the company said.
Asked about the possibility of the antibodies not working in the exact same way in people, the company said it has licensed some of its antibodies to a biopharma company to begin this assessment. "There are already plenty of examples of recombinant antibodies being used in-vivo in the clinic as a therapeutic strategy," Active said
Active Motif sees its therapeutic as possibly helping us return to a less restrictive regimen. "By providing high quality fully human recombinant antibodies that can quickly be deployed for different important uses, as a key component of rapid point of care test, a centralized ELISA test or as a therapy which delivers passive immunity to patients. We want to do what we can to enable a return to a less restrictive lifestyle until a vaccination protocol is in place," the company said.
San Diego
Active Motif praised San Diego's role. "San Diego is fortunate to have a great research universities and institutions that led to the creation of innovative biotech companies. It has been easy to find collaborators and share materials, data, and insights that will allow us to respond much more quickly than other areas of the world."
"Active Motif will continue its close collaboration with researchers at scientific institutions, biotech, and public health officials by providing our proprietary platform and expertise, with the goal of accelerating the research and development for in-vitro diagnostics, clinical treatments, and vaccine design" said Ted DeFrank, CEO of Active Motif Inc.
Active Motif Inc. is developing, manufacturing and delivering epigenetics-based research tools to analyze nuclear function. Its customers include life scientists from academic and government institutions; biotech and pharmaceutical companies; hospitals and reference laboratories. Active Motif operates globally through its corporate headquarters in Carlsbad and offices in Shanghai China, Tokyo Japan and La Hulpe, Belgium.