Kearny Mesa Office Park Sold For $15.3M
Wednesday, April 29, 2020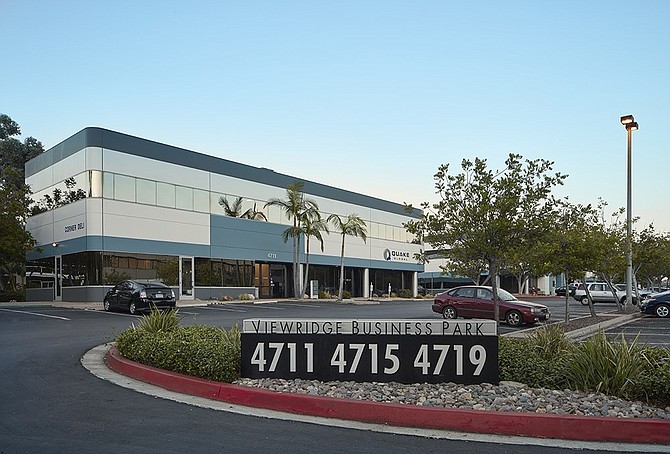 A Kearny Mesa office park has been sold for $15.3 million.
Viewridge Business Park was sold by MIG Real Estate to Dollinger Properties.
The 3.7-acre business park is comprised of three buildings at 4711, 4715 and 4719 Viewridge Ave. totaling 72,803 square feet.
The two-story buildings had $2.5 million in capital improvements over the past four years and were 93 % leased at the time of sale.
MIG Real Estate was represented by the Capital Markets Team of JLL led by Managing Directors Bob Prendergast and Lynn LaChapelle and Senior Director Sach Kirpalani.
Dollinger Properties represented itself.
"Dollinger Properties continues to expand its portfolio in San Diego," said Dollinger Principal Scott Athearn. "Viewridge Business Park represents our fourth acquisition in San Diego over the past 18 months. We are attracted to the underlying strength of the San Diego economy and are seeking additional purchases."