LonoLife Bone Broth Partners with Blessings in a Backpack
Monday, April 27, 2020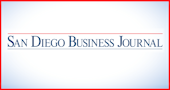 LonoLife, a San Diego-based powdered bone broth and collagen manufacturer, has teamed up with Blessings in a Backpack to launch The Goodwill Hunting campaign.
According to a press release, LonoLife will distribute product to influencers nationwide to encourage them to spread tales of goodwill through its Goodwill Hunting campaign. Through the partnership with LonoLife, Blessings in a Backpack, an organization that helps provide food for elementary school children across the country through the weekends, will be directly impacted by the cause by receiving ongoing donations from LonoLife.
"For us, there is no better way to say 'thank you' than to share our gratitude with an organization like Blessings in a Backpack," said Jill Holland, marketing manager at LonoLife. "We are hoping that we can use our bright outlook on the future to help influence the LonoLife community and beyond."
Founded by Lawrence Holland, CEO, LonoLife Inc. was established in 2015 and is headquartered in Oceanside. It creates dry, high-protein bone broth, and other healthy and convenient offerings like collagen, available in single-use stick packs or multi-use tubes. With eight employees, the company's revenue reached $4 million in 2018 and was projected to be around $10 million in 2019, according to a Nov. 2019 article in the San Diego Business Journal.
Travel & Hospitality reporter Mariel Concepcion can be reached at mconcepcion@sdbj.com or 858-634-4625.