General Atomics Expands Colorado Satellite Facilities
Sunday, April 26, 2020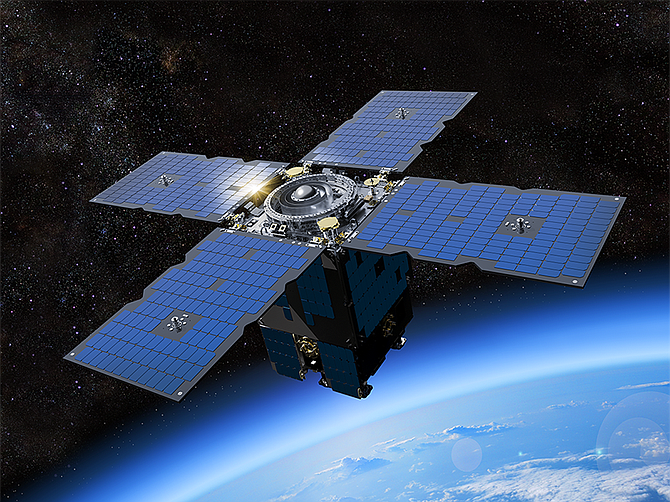 General Atomics is putting more resources into its satellite business.
Four years ago, it bought Alabama-based Miltec, a specialist in what are called "nanosatellites" about the size of a microwave oven. The corporation folded it into its Electromagnetic Systems business.
A little more than two years ago, GA bought Colorado-based Surrey Satellite Technology US LLC, which builds satellites on a slightly larger scale. Terms of the deals were not disclosed.
This month GA Electromagnetic Systems announced an expansion in Colorado. Its new facility in Centennial, south of Denver, takes up 33,514 square feet. The new space triples the company's capacity for satellite development, integration and testing. It includes laboratories as well as a mission operations center to support satellites once they are in orbit.
There could be opportunities to build 20 to 30 satellites per year, said Scott Forney, president of GA-EMS, in an interview.
The business is hiring in its satellite business, he added.
Orbital Test Bed
GA said it wants to meet the needs of the military, intelligence agencies, civil authorities and the commercial sector, adding that it is capable of delivering "constellation sized" missions.
One GA product is called the Orbital Test Bed satellite. The first Orbital Test Bed to launch in 2019 weighed a little more than 300 pounds and measured 2 by 2 by 3 feet. That is slightly more massive than Sputnik 1 (184 pounds), launched in 1957.
Usable satellites come in all sizes. A modern research nanosatellite called a CubeSat can have the volume of a quart and weigh about 3 pounds. ViaSat-2, the communications satellite launched for Carlsbad-based Viasat Inc. in 2017, weighs upward of 14,000 pounds. The latter was put together by Boeing Co.
Forney spoke of the ability to build 700 pound satellites. The Orbital Test Bed satellites are suitable for weather and environmental monitoring as well as lunar and planetary exploration. GA bills its satellite as affordable, and says it is able to develop them quickly.
The first Orbital Test Bed contains a NASA project called the Deep Space Atomic Clock, a sophisticated timekeeping device.
Forney said the move into satellite services is a "natural progression" of GA's business providing intelligence from its aircraft. The Predator family of aircraft has by now reached 6 million hours of flight.
In other news, Forney said his company was bidding on the new lunar lander project.