'Teddy Bears' Provide Comfort During Crisis
Thursday, April 23, 2020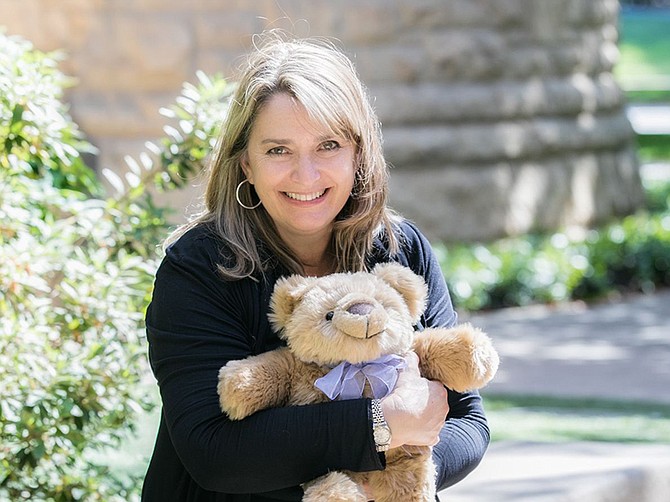 Marcella Johnson is used to donating The Comfort Cub, a weighted teddy bear, to hospitals who give it to patients dealing with the loss of a child or even having a limb removed. But these days her nonprofit, which she founded in 1999 after the loss of her own child, is being tapped to help frontline workers cope during the coronavirus crisis.
"I've been working with hospitals for 20 years and what I've heard is, we steal the cubs to keep in the doctor's lounge because, when a child dies, it affects nurses and doctors very much," said Johnson. "But for the first time, hospitals are calling and saying, can you send cubs for our staff? They have never been this overworked, stressed out and tired. These frontline workers don't go back home because they are so fearful they will give the disease to their families. They aren't even able to rejuvenate by going back home and doing their normal things."
Presence in 18 S.D. Hospitals
So far, Johnson has given cubs to the UCLA Medical Center, Sharp Mary Birch Hospital for Women & Newborns and Rady Children's Hospital, among others, to help their healthcare workers get through the trauma brought on by COVID-19, she said. Comfort Cub also has a presence in all 18 hospitals in San Diego, said Johnson, as well as others throughout the world.
The Comfort Cub got started in April 1999, shortly after Johnson's own son, baby George, passed away the day he was born. She said after his death, she started to feel chest and arm pains that she couldn't explain. She visited her doctor in search for answers but wasn't given a proper diagnosis.
Broken Heart Syndrome
One day, when she met her father at her son's grave, he showed up with flowers in a terracotta pot for her. When she grabbed the pot, which was circular in shape and weighed about six or seven pounds, Johnson said the pain she had been feeling immediately went away. Years later, that temporary condition was clinical diagnosed as stress cardiomyopathy, also known as broken heart syndrome.
So, Johnson began researching how she could provide the same type of comfort for other moms that had also experienced this type of loss. Inspired by Beanie Babies, a line of stuffed mini teddies founded in 1986, she decided she would take newborn-sized teddy bears and fill them up (first with split peas, then with plastic pellets and stuffing) till they weighed about seven pounds – the size of a newborn baby – and donate them to local hospitals.
San Diego Police Department
In 2015, The Comfort Cub became a 501c3 nonprofit and, today, it has many uses, from providing comfort for those who have been sexually abused to those who have suffered the loss of a spouse or a parent even to people that are hurting because of the death of a pet, said Johnson.
Additionally, Elizabeth Tyson, board member for The Comfort Cub, said the non-profit works with the San Diego Police Department, which uses it when a detective has to interrogate a child that has been molested or raped. The Comfort Cub is also used in the San Diego Center for Children, the Naval Hospital Camp Pendleton, the Cystic Fibrosis Foundation, Veterinary Specialty Hospital of San Diego and All Pets Animal Hospital, she said.
"Some bears address infant loss, some general loss for people who lost older children," said Tyson. "This was born out of the loss of a child, but there are certainly a lot of other applications for it."