San Diego Food Bank Receives Foster Farms Donation
Thursday, April 23, 2020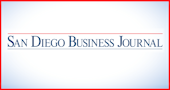 Foster Farms was scheduled to deliver more than 35,000 servings of frozen poultry to the San Diego Food Bank early April 24, bolstering local efforts to help families impacted economically by COVID-19.
Earlier this month, the family-owned company announced a donation of 2.4 million servings of poultry to food banks and hunger-relief organizations on the West Coast, and in Louisiana and Alabama.
Foster Farms maintains production facilities in California, Oregon, Washington, Louisiana and Alabama, and will be leveraging its resources to expedite relief efforts.
"Up and down the West Coast and in communities where we live and work, the economic effects of COVID-19 have been devastating," said Ira Brill, a Foster Farms representative, in a statement. "We are happy to support the important work our longtime food bank partners are doing to fight hunger during these uncertain times as they race to meet unprecedented demand for food."
"Food insecurity has skyrocketed as more families struggle to make ends meet amid the COVID-19 crisis," said James Flores, president of the Jacobs & Cushman San Diego Food Bank. "Foster Farms' donation of valuable protein comes at a critical time when we are experiencing unprecedented demand for our services from tens of thousands of families who have never sought help from the food bank before. We are grateful to Foster Farms for their generous support."
The Jacobs & Cushman San Diego Food Bank provides food to people in need, advocates for the hungry and educates the public about hunger-related issues.
Through a combination of government programs and partnerships with nearly 500 San Diego County nonprofit charities, the food bank acts as a central repository and distribution point for government and donated food. The organization distributed 32 million pounds of food in fiscal 2019 to individuals, families and a network of nonprofit organizations that work to alleviate hunger throughout the county.