San Diego Colleges and Universities Receive $137M COVID-19 Funding
Thursday, April 23, 2020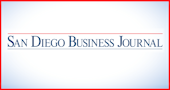 More than 20 San Diego colleges and universities will share $137 million from the new federal stimulus law to help counteract the effects of the coronavirus pandemic.
Cash Grants
More than $71 million of the funding will go to students in the form of emergency cash grants to help them pay for housing, food, and other essentials, according to Rep. Susan Davis, D-San Diego, chairman of the House Subcommittee on Higher Education and Workforce Development.
UC San Diego, San Diego State, and Cal State University San Marcos were the campuses that made the top 3 regionally in stimulus dollars awarded. 
The estimated total allocation for the campus included $34.8 million to UCSD, $29.3 million to SDSU and $15.9 to CSUSM. The amount received was mostly based on a campus's number of low-income students receiving federal Pell Grants. The current maximum Pell Grant is about $6,200 for students.
In California, CSU Northridge is expected to receive $44.6 million, the largest allocation in the state to an individual campus.
According to a report by EdSource, the California State University system will receive $1,065 per student, University of California $925 per student, and the California Community Colleges $393 per student.
Lives Upended
Davis said in a statement, "Students working and planning toward their future have had their lives upended like millions of other Americans because of the coronavirus pandemic. We must support these students and the institutions as they weather this crisis."
The money is part of the $2.2 trillion CARES (Coronavirus Aid, Relief and Economic Security) Act, of which about $14 billion is for higher education, with $12.56 billion split between emergency grants to students and money to colleges for expenses directly related to "the disruption of campus operations" because of the pandemic.
UCSD in a general statement wrote, "UC San Diego is deeply grateful to be among the beneficiaries of the California Coronavirus Aid, Relief, and Economic Security (CARES) Act. We are greatly appreciative of these grants, which are crucial to protecting the academic, financial, and wellbeing of our students during this uncertain time."
Emergency Financial Aid Grants
At least 50 percent of assistance going towards providing emergency financial aid grants to students for expenses related to the disruption of campus operations due to coronavirus, according to the university. 
This includes eligible expenses under a student's cost of attendance, such as food, housing, course materials, technology, health care and child care. In addition, the support will also help supplement lost revenue and cover technology costs associated with the transition to distance education.
SDSU in a general statement wrote, "San Diego State University, in consultation with the California State University, is working on a framework for distributing grants to students who need it the most in a timely manner. The university will have a designated plan in the very near future."
Additionally, given the shortened residential experience, and with the greatest concern for students and their families impacted by COVID-19 disruptions, SDSU opted to provide students with prorated refunds for housing and meal plans. In addition, SDSU students are able to request prorated reimbursements for semester parking passes.
Its allocation breakdown included $19.1 million for housing refunds; $5.2 million for meal plan refunds; and $125,000 for parking permit refunds. However, this is an estimated breakdown, dollar amounts are subject to change pending final accounting.
Margaret Chantung, associate vice president for communications, CSUSM said the university is grateful for the funding and executive leadership is currently working to determine its fund allocations strategy.
"University leadership is working in concert with CSU-system level leaders to determine a model for allocation of the funds. CSUSM is grateful for these dollars, which will cushion some of what is happening economically to our students and our campus. We look forward to sharing more information soon as concrete decisions are made," she said.
Other local universities and colleges that received funding included $9.2 million to Southwestern Community College; $7.7 million to Palomar College; $7.1 million to Grossmont College; $5.9 million to Mesa College; $5.5 million to Miracosta College; $4.5 million to National University; $4.5 million to San Diego City College; $4.4 million to University of San Diego; $3.2 to Miramar College; $2.9 million to Point Loma Nazarene University; $2.9 million Cuyamaca College; $2.2 million to California College San Diego; $679,000 to Alliant International University; $421,000 to San Diego Christian College; $412,000 to Platt College San Diego; $199,000 to Associated Barber College of San Diego; $196,000 to California Western School of Law; $149,000 to Design Institute of San Diego; $116,000 to Thomas Jefferson School of Law; $70,000 to San Diego Culinary Institute.