North San Diego Business Chamber: Message from President And CEO, Debra Rosen
Thursday, April 23, 2020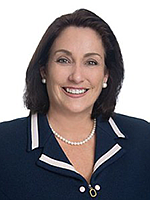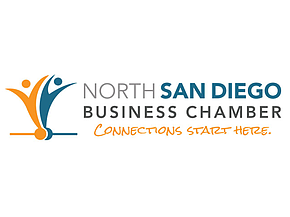 They say, the backbone of our country is made up of small business and many don't understand what that means. It takes strong commerce to build vibrant communities and neighborhoods rely on local tax dollars for those vibrant communities. Neighborhoods also rely on local business to provide funding support for their sports teams, charities, nonprofits and many school programs. What no one ever thought about is, what if we are hit with a pandemic that impacted these local businesses and the effect it would have on our neighborhoods.
No one ever predicted, expected or prepared for the crisis that hit us hard and fast and has forced businesses to close, employees to lose jobs and our worlds being turned upside down. COVID-19, is here and is having a major and unprecedented economic impact both globally and locally. 
While the COVID-19 has a direct impact on the physical health of the people in our region it has also taken its toll on the economic health and vibrancy of San Diego. We are seeing businesses and organizations forced to shut their doors to limit the spread of the virus on a level never seen before. 
Legislators in Sacramento continue to add to the long list of restrictions to communities in an effort to better protect all of us. Mandates have been implemented in San Diego County with stay at home orders for almost everyone. Restaurants have been forced to close their doors to everything except for takeout. Bars, breweries, coffee shops, wineries and all other businesses that are not classified essential, have all been closed until the end of April. 
With everyone being mandated to stay home, the engagement of customers with local business has almost all been cut off with the exception of dining take out and essential shopping. Additionally, almost all travel has come to a halt which is particularly damaging to San Diego considering how important tourism is to our economy. At the end of the day, all of the lost revenue impacts everyone in the region.
As a regional Chamber of Commerce, we are hearing directly from members how damaging COVID-19 has been to their business. Events have been cancelled entirely, putting businesses that rely on the contracts from events in danger. Employees are being laid off and furloughed because of the shutdowns and this has economically taxed their wages and their ability to care for families and responsibilities. 
The Chamber recently had to reschedule a large event of our own, San Diego Women's Week. While it was scheduled for March 16-20, it has been rescheduled to August 24-28th. While the Chamber is not the only one having to cancel, reschedule or postpone events, this is being done globally and having a huge loss of revenue which is tied to lost jobs and wages. As a result of rescheduling Women's Week, we had to postpone the work for ten separate small businesses, AV crews, florists, caterers, movers, and many others. Events provide a critical revenue stream for many small businesses and that is often their main source of revenue to carry the company or organization. 
Employers aren't the only ones who are feeling pressured as a result of COVID-19, employees also have their own unique challenges as well. Families with children are now tasked with finding childcare while they are working. If they are now working remote or usually work from home, they will have to balance caring for their children and remain a productive employee or, again, turn to outside help. 
Business closures and lack of revenues lead to staff hours being cut, or worse yet, staff being laid off. This will impact all business as there are no dollars to spend and the community will be holding back to provide for their families during this unprecedented situation.  
While we know how this virus can directly impact us in the short-term, what we don't know is the long-term effect that will be felt within our communities.  
When businesses, organizations, and citizens stop spending money, all communities and businesses will suffer. A community's tax base is grown through the revenue generated by the sales tax. When you spend money locally the tax base grows and is then reinvested to fund projects like road repairs and school improvements.  
We have seen a dramatic spike in online purchasing to avoid contact with people in public places. While this is great to avoid spreading COVID-19, it has a major impact to the overall health of the region. When we purchase goods online only a fraction of the sales tax stays local, whereas shopping with small businesses means a marginally larger percent of that sales tax stays within our community to be reinvested on local projects. 
 For small businesses, now more than ever, it is critical that they become innovative and find different ways to connect with consumers. Utilizing technology will be paramount to the success of businesses going forward. Following this crisis, we will see a permanent shift and a new normal in the way that business is done. 
Below is an quote that was taken from an excerpt and appropriate to end this message on.
When the coronavirus finally exhausts itself and the danger is finally over, lets do something good for our country. Lets spend our vacation in the U.S.A, eat in local restaurants, buy American made products, buy local meats and veggies and support local business. These businesses are going to find it very difficult to get back on their feet and survive without our help. They are suffering badly now, our products are some of the best in the world and our country is one of the most beautiful.
For more information on Chamber Members and other businesses that are currently open during the COVID-19 crisis, visit www.sdbusinesschamber.com