Software Startup Has $180B Industry to Work With
Tuesday, April 21, 2020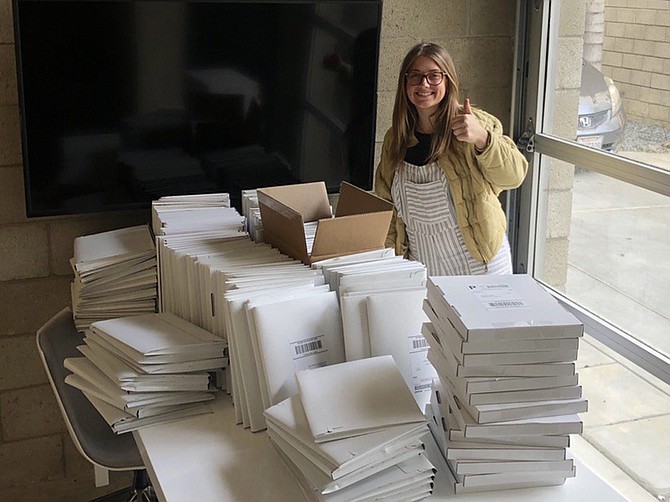 The venture-backed startup Trust & Will, an online estate planning service, has an impressive list of investors. It is backed by several leading names in venture capital including Rise of the Rest, Western Technology Investment, Luma Launch, Halogen Ventures, and Techstars, as well as a prominent list of angel investors. 
Trust & Will was co-founded in 2017.It was launched by Cody Barbo along with Daniel Goldstein and Brian Lamb. Barbo served as CEO at his last company, Industry, a 'LinkedIn' type service for the service and hospitality industry
$8 Million
To date, Trust & Will has raised a total of $8 million in funding over three financing rounds. Their most recent was raised in December of 2019, a Series A round led by Link Ventures with participation from several previous investors.
Launching its product in 2018, Trust & Will has helped more than 80,000 members nationwide to successfully protect their legacy.
Headquartered in Downtown San Diego, the early-stage startup has seen significant growth expanding from 9 to 17 staffers since last December. 
Competition
However, Trust & Will's products aren't the only ones out there. Other companies, such as LegalZoom, also offer estate-planning services for those looking to get documents quickly and don't want to pay an estate-planning attorney.
Trust & Will claims its service is easier to use than its competitors.'
For most trust estate attorneys, there is only a certain volume of clients that they can handle. Trust & Will CEO Barbo said recent studies have shown that both individual attorneys and small practices are seeing over 50% spikes in new inbound clients, on top of, existing clients who want to update their estate plans. In turn, the software company can better capitalize and scale due to this recent surge.
"People don't scale; technology does." Barbo said, "We want to be thought of as the TurboTax for estate planning. We're built for the everyday American family and we think, top of funnel."
Trust & Will charges an upfront cost for filing: $39 for guardianship, $69 for a will and $399 for establishing a trust. The demographics of Trust & Will's users has expanded from servicing the millennial generation to the financially affluent masses; its youngest members are 18, and the oldest member is 92.
Since the beginning of the COVID-19 pandemic, the volume of individuals seeking estate planning solutions, especially online, has more than doubled as the threat of the virus hits home. Since mid-March, demand for Trust & Will's product has gone up 50% each week, according to the company.
$180B Industry
In terms of market size, estate planning in the U.S. is a $180 billion industry and it's one that has yet to see a slew of technology companies come in to try to improve efficiencies.
Roughly half of American adults have no legal document that details how their assets should be distributed when they die, according to Gallup Analytics.
Helping Heroes
San Diego-based estate software firm has implemented a new program in response to the COVID-19 pandemic. Trust & Will's Healthcare Heroes program will provide its online solutions to health-care professionals across the country, free of charge.
A way of giving back in a time of crisis, the local startup's decision came after wanting to provide a bit of "peace of mind" for individuals working on the frontlines in hospitals and urgent care.
In particular, any health care professional working in a public health setting in the U.S., can apply to receive a free will-based estate plan for themselves, which includes health care documents, HIPAA Authorization and Medical Power of Attorney.
"We aren't trying to capitalize on the pandemic and we understand how serious this is," Barbo said. "My wife works in the hospital, my co-founder's wife is a nurse, we have many friends and family, that are in some capacity affected by this; Whether they lost their jobs or they have someone they know closely that's been infected by COVID-19."
Despite the challenges produced by the global outbreak, company officials said it's been able to maintain its marketing efforts, partnerships, while continuing to execute on its mission to be the leader in online estate planning.
Seek Out the Successful
When offering advice to local entrepreneurs on how to best weather the storm, Barbo said to use this as an opportunity reach out to businesses that are performing well and seek help from those who been in a similar position. 
"I've had a handful of fellow entrepreneurs, both venture-backed and small business owners reach out just to ask for advice, don't be afraid to reach out." Barbo said, "There are creative ways that businesses that are struggling can adapt. Outside of a scary reality that they could go out of business, there's the CARES Act, loan and payroll protection or relief that is available. You can roll out short term initiatives to offset darker or more grim outcomes. We're all in this together."