Timelines May Differ But Downtown Office Demand Will Be Back
Monday, April 20, 2020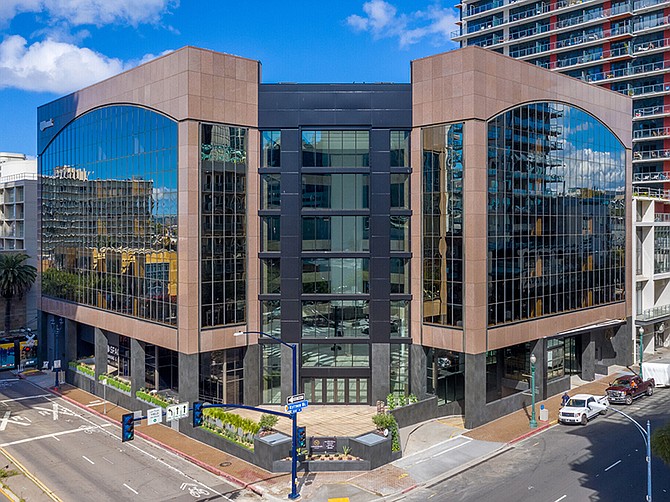 Tenant thirst for downtown San Diego office space has all-but dried up because of the COVID-19 pandemic, but experts say companies will be back looking for more once the pandemic is over.
In that respect, the office market is similar to what's happening with the downtown market for apartments and condominium units.
Projects under construction will be finished but new ones may be delayed.
'A Healthy Recovery'
"We anticipate this disruption will have an immediate and significant impact on Q2 (second quarter) and Q3 tenant activity and lease transactions, but we also anticipate a healthy recovery in late Q4 and into 2021 when there is certainty of when employees can return to work on a regular basis," said Derek Hulse, a managing director of brokerage services for Cushman & Wakefield in San Diego.
On the sales said, Hulse said that "the majority of deals in progress have halted for the time being with the expectation they will commence when employees are back to work and debt markets active again."
Hulse said he expects the downtown office market to begin to recover by the fourth quarter of 2020.
"I think there is a good long-term optimism coming out of what otherwise is a short-term disruption and pain in the market," Hulse said.
Betsy Brennan, CEO of the Downtown San Diego Partnership, said she's expecting that interest in downtown office space will rebound once the pandemic ends and people go back to work.
"From March 20 to today, there has been a pause in the actual offices moving downtown," Brennan said, adding that she doubts that the pandemic will cause a long-term lull.
'Pretty Decent Slowdown'
Ron Miller, a senior vice president with Colliers International brokerage in San Diego, said deals that were in progress prior to the pandemic are going through but "overall in San Diego, not only downtown, we are having a pretty decent slowdown."
"There's a lot of deals just kind of treading water right now, only because people just don't know how to react," Miller said. "I have several deals that are in a holding pattern."
"The good news is up until a month ago, we were on fire, on fire to maybe hit new records again in terms of absorption. Companies were confident and were in the process of taking more space," Miller said.
Strong Rebound
Like Brennan, Miller expects a strong rebound in the downtown office market post-pandemic.
"Downtown is the path to travel. That's where the excitement is. That's where the companies want to be if they're not already there," Miller said. "You have the mass transit. It's a walkable submarket. It's a walkable office submarket, really, the only one in town." With its high concentration of people in their late 20s and early to late 30s — the so-called millennials — Miller said downtown will be especially attractive to high-tech companies.
"I think downtown is ground zero for any company, like technology to be looking for the millennials," Miller said. "In San Diego, the tech is going to be drawn toward downtown. I can't imagine a more desirable market than downtown."
Hulse of Cushman & Wakefield said the year started on a promising note with the Kettner & Ash renovation of a former bank building and the renovation of the Paldadion at 777 Front St., a former downtown luxury shopping center "adding some much needed new and differentiated opportunities to the market."