San Diego Regional EDC: Message from President And CEO, Mark Cafferty
Thursday, April 16, 2020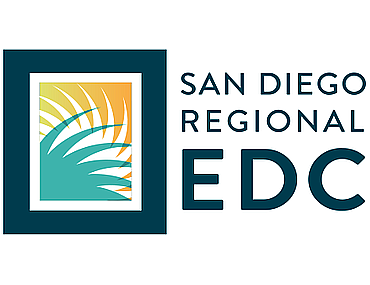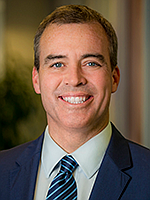 Once again I am hoping this message finds you and your families healthy, safe and strong. The heroism and selflessness we are seeing from individuals within our healthcare system (and throughout our regional economy) are both inspiring and humbling and we all need to continue to do our part to support their efforts.
As many of you know, our work has changed quickly and significantly at San Diego Regional EDC. While our team will be continuing to work from home for the foreseeable future, we are all on the phones, e-mail and attending Zoom meetings with businesses and partners all day long—so much so that the days are beginning to run together, as I am sure they are for many of you.
And as our work continues to change, I will work to keep you up-to-date on what we are seeing and hearing. Here is a quick look at what that work has looked like so far: 
• Our team has responded to more than 360 companies in the last three weeks, and we have been actively working to connect them to the right services and resources and to help them better understand the various programs that are being expanded, created and updated on a daily basis. As a comparison, in a typical year, the EDC team works on about 150-180 business projects. As you can see, we have doubled that number in just a few weeks and are only working with a fraction of the businesses in need of support at this time.
• Some examples of what we are being asked to assist with:
• A major facility that is crucial to international trade and commerce was in need of hand sanitizer. EDC was able to connect the facility directly to one of many local distilleries that has pivoted to producing hand sanitizer at this time.
• Through a connection from EDC, our partners at South County EDC arranged for Verizon Wireless to provide much needed phone chargers to healthcare workers at Scripps Chula Vista.
• Our team has been busy working with San Diego and Imperial County Small Business Development Centers to help dozens, if not hundreds, of local businesses prepare for and navigate state and federal programs for employees and business owners.  
Understanding CARES & And Federal Relief Efforts
One of the things we have gotten a lot of questions about is the Coronavirus Aid, Relief, and Economic Security Act, more commonly referred to as the CARES act. Small businesses want to know how it can help them, and our team is working around the clock—with guidance and direction from the team at SBDC—to help them understand the new programs and complete the application processes. Government at all levels is moving fast to help those impacted, and because of that, things are changing daily. The most important thing we can stress to everyone is to apply right away, as there are funding caps and thresholds for all of these programs.
 Through the Paycheck Protection Program (PPP), which began accepting applications from companies on April 3, the federal government is providing partially forgivable, low-interest loans to businesses with 500 employees or fewer. You can apply for the program through an approved SBA-approved lender. From JP Morgan Chase, to Wells Fargo, to Bank of America, HomeStreet Bank, U.S. Bank, and Union Bank, I'm proud to see so many EDC investors working around the clock to understand these new regulations and to help our small businesses navigate these confusing and challenging times. 
There are a variety of webinars and other free informational sessions available to companies looking to learn more about these resources, so I would urge people to check our EDC website and Good News of the Week for regular updates. I would also encourage people to visit the websites of San Diego Regional Chamber of Commerce, San Diego Workforce Partnership, San Diego and Imperial County SBDC, San Diego Downtown Partnership and other sub-regional chambers and economic development organizations for more updates. 
Still Hiring?
While the economic implications of COVID-19 are immediate and very real, we are still getting calls from companies that are hiring and from our partners at Connect who are tracking VCs that are still looking to invest.
To help all the job-seekers on the market, through San Diego: Life. Changing., we teamed up with Connect and Startup San Diego to create a community-generated list of tech and life sciences companies, as well as other startups, that are hiring locally. If your company is still looking to hire, please use this form to provide job seekers with additional details. https://sandiegolifechanging.org/hiring-in-san-diego/
Advancing San Diego Pivot
While recent events have forced us to think and work differently, I truly believe that when the programs we are delivering to the community are important and valuable, we need to find more creative ways to keep them going. One program that exemplifies this kind of pivot for EDC is Advancing San Diego. Thanks to a grant from JP Morgan Chase, EDC and regional partners have launched a program that drives economic inclusion by addressing talent shortages. We had always thought that a critical part of this program would be creating a series of new paid STEM internships within our small businesses. And despite social distancing and shelter in place directions and guidelines, we know that this service is more important than ever. 
So our team has flipped the traditional workforce development model on its head: employers tell us the skills they need, we identify the educational programs - Preferred Providers - that do the best job providing the identified skills , and then we use Advancing San Diego funds to create pathways for San Diegans into quality jobs in the companies that need them most. And the companies that need talent the most right now are our small businesses.
When the seriousness of the COVID-19 pandemic became a reality in early March, we were mid-way through recruiting small businesses interested in hosting interns. Businesses of all sizes were hurting, but many small companies (those with fewer than 100 employees) were bearing most of the economic burden. They were worried about keeping their doors open, keeping their existing employees, and operating on thin margins. We wondered how they would even have the capacity to think of hosting interns, even if we were taking care of the wages. 
Quickly, the team got together and pivoted the messaging. We would work to find a way to help small businesses host successful internship programs, and do it all remotely. To our surprise, applications to host an intern increased significantly.
The team signed a contract with a remote internship software platform and has planned out programming for small businesses (all via webinar) to help them develop these internship programs. To ensure intern success, we reallocated funds we intended to use on transportation and professional dress (both pretty irrelevant right now) to ensure these interns have a proper remote office set up. Additionally, we increased the pay from $16.50 to $20/hr to help ease the burden, as many of these potential interns might be hourly workers that were laid-off or furloughed.
Although circumstances are not ideal, I cannot help but think maybe there is a silver lining in all of this. The initial goal of Advancing San Diego is to drive economic inclusion through helping small businesses. When searching for an internship—especially for busy students—convenience and geographic proximity are often determining factors.
Now, a community college student that lives in Southeastern San Diego may be able to intern at a software company in Oceanside—something that would have been much more difficult to do just a month ago. Students, especially our target population, have commitments and concerns that have only been exacerbated by this crisis: supporting their families, taking care of children, keeping their part-time job, completing academic programs in an on-line environment, and more. Remote internships allow them the flexibility to work at a time that works for them. Effectively "going remote" is fresh on everyone's mind right now, so we can ensure companies will take extra measures to ensure interns are feeling included, as opposed to a situation where interns are remote and everyone else is in the office.
While there certainly will be challenges along the way and we will need to adapt to, I believe that this will cause us all to rethink workforce programs and training, and perhaps emerge an even stronger and more resilient region on the other side. Our (remote) internship program will kick off in June. We look forward to keeping you posted on the progress and outcomes.
As another week winds down, we will continue to do everything we can to support our local businesses through the various stages of this crisis. At a recent board meeting, a local business leader mentioned to me that we need to be thinking in phases—how do we help our companies survive, recover, and thrive. And I think that's right.
Thank you to all of our partners in the community who are working with us every day, and thank you to all of the business owners and leaders who are willing us all through these phases while continuing to support workers, customers and the community around them.
Until next time, take care of yourselves and take care of each other. Stay healthy, safe and strong.