Changes in the Industrial Real Estate Market May Increase Demand
Wednesday, April 15, 2020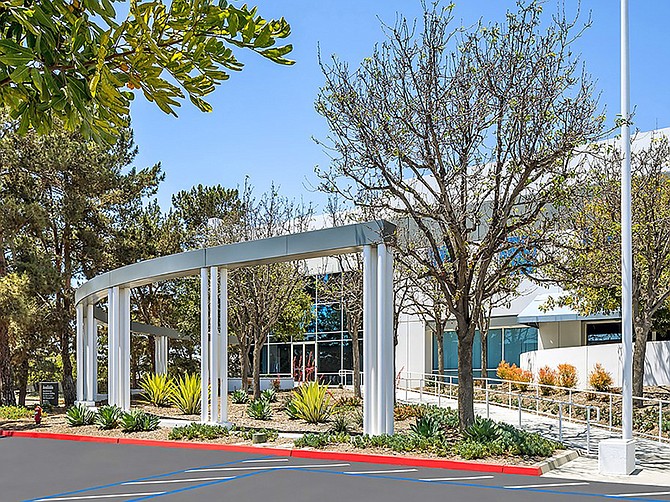 A Newport Beach investment firm with significant holdings in San Diego County is predicting that the county may benefit from changes in the industrial real estate market brought on by the COVID-19 pandemic.
Jon Pharris, president of Caprock Partners, said demand for industrial property, especially in San Diego County, is likely to increase post-pandemic as companies shift more attention to maintaining inventory and as ecommerce takes an even bigger share of the retail market.
Ecommerce Booming
The ecommerce market was already booming, with stay-at-home orders keeping people at home during the pandemic and more shoppers becoming accustomed to shopping online – a habit Pharris said they're likely to continue when the pandemic ends.
"Clearly, the adoption rate and penetration rate of ecommerce has increased in this pandemic and there's no reason to show that would slow down," Pharris said. "After this pandemic passes, adoption rates for ecommerce will be big."
Added that, companies whose supply chains to China were disrupted by the global pandemic may shift more of their business closer to home, requiring more storage space either in the U.S. or nearby.
Industrial Submarkets Next to Mexico Stand To Benefit
"Any industrial submarket that is next to Mexico stands to benefit," Pharris said.
That would include all of San Diego County, but South and Central County in particular, he said.
Among those supplying the warehouses for ecommerce companies is San Diego's Murphy Development Company, which has just completed a 137,000 square-foot industrial building on spec in Otay Mesa.
Working on the project for Murphy Development were Pacific Cornerstone Architects, Teshima Landscape Design, K & S Engineering and Lusardi Construction.
Andy Irwin and Joe Anderson with JLL are marketing the new building for lease.
The building can accommodate tenants who need from 50,000 square feet to 137,000 square feet.
Murphy Development bought what was then the San Diego Business Park in Otay Mesa from Panasonic Corp. of North America in 2017 and renamed it The Campus at San Diego Business Park.
The company built the original two-building business park in 1986 for The Sanyo Corp. of North America in 1986, which subsequently sold it to Panasonic.
Largest Industrial Park in San Diego
The addition of the new building in The Campus makes it the largest industrial park in San Diego, according to Murphy Development.
Now with four buildings, The Campus has a total of 670,000 square feet, according to the company.
Where Pharris of Caprock sees a strong industrial market emerging from the pandemic, Erinn Leonhardt, marketing director of Murphy Development is a little more cautious in her assessment.
Feeling Strong
"We are feeling strong, at least for the time being," Leonhardt said. "As far as the activity we've had so far on the (new) building, we have been in talks with tenants and I think for now, we're feeling confident about it."
Among the developments contributing to Leonhardt's muted optimism is the construction of a 3 million square-foot distribution center for Amazon adjacent to The Campus.
"That bodes well for Otay, and specifically, for this project because we are so physically close," Leonhardt said. "What's always been true about Otay is we are still the lowest rent in San Diego County and I think that will help us now."
The area's proximity to Mexico "will continue to be a good plus for us," Leonhardt said.
In addition to finishing the new industrial building, Murphy Development is adding a 3,000 square-foot café to the park and outdoor seating.
For its part, Caprock is looking to acquire more industrial property in San Diego County even as it reassesses its overall portfolio in light of the pandemic, Pharris said.
Least Impacted
"Our view is that industrial will be the least impacted, relative to office, retail and hospitality," Pharris said. "Of all the groups that people could invest in on the asset front, people are going to want to invest in industrial."
Despite that hopeful outlook, Pharris said lenders are becoming fussier about who gets their money for new commercial real estate construction or renovations.
"Everyone is in either a risk-off mode, meaning let's wait and see, or let's move forward slowly but reduce risk in every way we can," Pharris said. "What that means specifically with lenders is that lenders are either freezing lending or on new loans that they might be making, they're only making them on the best borrowers or the best properties."
Caprock continues to look for new investments, but with caution, and it is taking a close look at what's already in the company's portfolio.
"Right now, we are cautiously optimistic," Pharris said. "We are in unprecedented times so we're being thoughtful as we analyze investment choices that relate to new acquisitions."