Janitorial App Helps Cleaning Industry Keep Track of Operations
Monday, April 13, 2020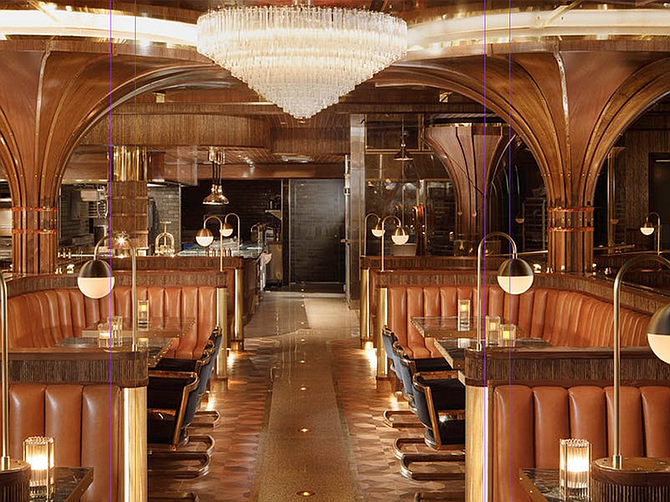 The San Diego business community has witnessed overwhelming support from non-profit organizations to local biotech giants to even startups, each working to do their part during these unprecedented times. 
Floor Manager, a local janitorial tech startup has recently joined this fight to combat COVID-19 by offering its platform, free of charge to new cleaning users. 
With the coronavirus proven to live on surfaces for two to three days, now more than ever, cleaning companies need to ensure businesses receive proper sanitation on a consistent and reliable basis. 
Floor Manager is working to make the lives of the cleaning industry easier through automating task-by-task scheduling and reporting features in its software. 
The company's mission is to help cleaning companies define global standards in cleaning operations across their entire portfolio of properties.
Founded in 2017 by local user experience and design expert Ben Shalom, Floor Manager's software assists cleaning managers, supervisors, teams and operational leadership and is working with an international company with over 700 properties worldwide. The international company was not disclosed. 
Headquartered in downtown San Diego, the startup still in its early stages is primarily bootstrapped and is actively seeking investments. 
Shalom said the idea for Floor Manager originated while working out of the San Diego WeWork downtown office where he got the opportunity to "digitize" and build a mobile application for the team that headed building operations. 
"I was always looking for ways to improve processes at companies. The guy that ran WeWork's building operations was using a (paper list) to track inventory throughout the building. I told him, "I could digitize this for you," and I later became a vendor for WeWork, building the product from the ground floor."
A $78 Billion Industry 
The commercial cleaning industry is often scrutinized, mostly because it is misunderstood. However, Shalom said the potential market is massive, a multi-billion dollar industry with steady year-over-year growth. 
In particular, the commercial contract cleaning industry is currently worth $78 billion. In the past 10 years, contract cleaning has grown at an average of 6.6 percent each year, according to website Brandon Gaille. 
"I didn't even know how big the market was, I just built this because I found an opportunity and felt like it was exciting. I never thought it would turn into a startup that would be spun off out of my company," Shalom said. 
Shalom said a common pain point a cleaning company faces is when a good job is done, it is rarely noticed. But when the work doesn't meet expectations, there's an immediate negative impact. 
10 Clients Using Software
During its building phase, Floor Manager was a participant in Google for Startups, an accelerator that empowers early-stage cloud tech companies. Through this experience, Shalom was able to build out its machine-learning capabilities and functions using Google's cloud tools.
Three years later, the company has since grown to 10 staffers and has more than 10 clients using its cleaning operations software including big named restaurants, a local business district, boutique hotels, as well as servicing clients in Mexico, the company said. However, due to COVID-19, many of the company's clients have temporarily paused operations. 
Janitors on Front Lines
Unsurprisingly, the Coronavirus outbreak has placed a burden on janitors and cleaners, some of the lowest-paid workers in the country. 
Today, America's 4.4 million janitors and domestic workers are on the frontlines of the fight to "flatten the curve," scrubbing down surfaces where pathogens might live.
"I've experienced two recessions in my career in 2001 (9/11) and 2009 (Great Recession), it's impressive to see that cleaning is a necessity," Eric Contreras, Regional Director of Forte Commerical Cleaning said, "Unfortunately because of this challenge we are facing with COVID-19, it's a health risk. There are some locations no one can go in, but on the other hand, there are places who are increasing our services." 
Offices, schools, transit systems, malls, restaurants and other businesses are now seeking anti-viral scrub-downs and help-wanted ads for cleaners spiked 75% in March compared to last year's numbers, according to a ZipRecruiter, an online job platform.
Competitive Advantage
Traditionally the cleaning business is considered an ancient and slow-moving industry. 
Shalom said that a huge problem is that giant corporations on average spend millions of dollars annually across their portfolio properties to keep buildings clean, yet there's hardly anything reliable in place to ensure that the work gets done. 
"Half of a company's investments goes into night cleaning and you don't even know exactly what is going on in your building during those times," Shalom said, "Our platform really helps confirm that workers are doing the jobs that they're getting paid to do." 
Streamlines Workflows
In particular, the app streamlines workflows including schedule automation, real-time service request assignment, data collection and reporting, among other features.
Unlike its competitors, Floor Manager offers three core components  —  Floor Manager OS, Team Requests and Ops Portal — providing user-friendly experiences across both mobile and web devices, the company said.
For example, the platform could be most effective for companies that have around 30 properties, delivering a financial benefit by saving between $1 to $2 million annually across their products. 
Another competitive advantage of Floor Manager's system is that it prevents over-ordering of supplies. The platform allows workers and managers to track service requests flow, as well as, the ability to predict the costs to maintain and operate any building in a portfolio.
Business Model 
Floor Manager's business model is a SaaS (software-as-a-service), the company charges businesses a monthly or yearly subscription to use its software. In addition, the company also partners with cleaning companies and serves as an affiliate for cleaning services to generate new corporate client leads.
The company said it finished last year generating revenue in the six figures and hopes to see continuous growth as they temporarily offer their platform free-to-use during this down-time period. 
Looking ahead, the company said it will work to expand its nationwide reach and is currently connecting with companies in Atlanta, New York, and internationally in Australia. 
"When we think about cleaning companies working in buildings, public spaces, co-working spaces or wherever. With this disease floating around, cleaning companies have to be insanely careful and remember what they cleaned or have not cleaned." Shalom said. "Our platform really lends itself to that, helping them keep everything on track, saving them more time, so they can focus more on being safe."
Companies can sign up for the software at www.floormanager.app.