VOLV Coaching Platform Helps Wellness Trainers During COVID-19
Sunday, April 12, 2020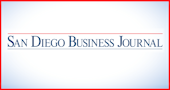 VOLV, a local startup that launched a virtual coaching platform, secured its $250K seed round led by San Diego-based investment firm Greatscale Ventures.
Utilizing artificial intelligence technology, the company seeks to help wellness coaches and trainers transition to a digital business and reach their audience or social followers through short message service (SMS). 
Alleviating New Financial Pressures
Following the new cash from investors, which comes amidst pandemic, the company said it has directed its focus towards alleviating the new financial pressures that have fallen upon wellness practitioners including coaches, trainers, and others. 
"There have never been more coaches, trainers, and brands at risk of financial ruin. We are eager for the opportunity to help them turn to a digital presence so they can continue to support their clients and earn income," Brent Totty founder and CEO of VOLV said. 
Many coaches and trainers have significantly seen a loss in their income due to the closure of gyms, facilities and nonessential businesses.
VOLV's platform is a virtual solution that empowers wellness professionals to remain connected online, by integrating AI and human-based coaching, its tech provides a scalable way to help clients and followers develop healthy habits through its patented "moment messaging". 
When asked how the company will stand out in the highly-competitive performance lifestyle industry, the startup said how it stands out is through its content delivery style.
Totty said when a trainer is creating content or using algorithmic platforms such as Instagram and Facebook, it's very easy to regurgitate information without helping your audience maintain healthy habits. 
Opportunity to Get Message Out
Now through VOLV, an influencer has the opportunity to get its message out to its full audience with less effort and time spent. 
"Coaches should be interacting with someone 10 to 12 times a day to help them effectively form healthy habits. The content creators on our platforms are able to leverage our tech, giving them the kind of power to be in 1000 places at once," Totty said,
Typically, a well-being coach has at most 10 to 12 clients at one given time. On VOLV's platform users can widen that number up to 100 without reducing the quality of service trainers provide to their customers. 
At the beginning of 2020, the company partnered with nutrition brand Whole 30 and has several thousand users on its platform. From COVID-19 alone, the company said they have seen a significant uptick of adoption of its app. 
"Before COVID-19, VOLV was already a great investment for us, and we're doubling down on them. As they continue to hit different milestones, we will reinvest." Tyson McDowell, Managing Partner at Greatscale Ventures said.
Headquartered in San Diego, the local firm said it commits up to $4 million dollars in its portfolio companies as they mature. 
Improving Lives
The startup said it expects to be profitable within the next 12 months, currently employs two staffers and is co-headquartered in both San Diego and Los Angeles.
"We're in a unique position to be able to drastically improve the lives of both the content creators, as well as, build a bit of financial stability into their well-being," Totty said, "Being able to make an impact for those people who may be sitting at home scared, it's a bit of a silver lining to what's going in the world."