San Diego Brothers Get Innovative With Super Foods
Sunday, April 12, 2020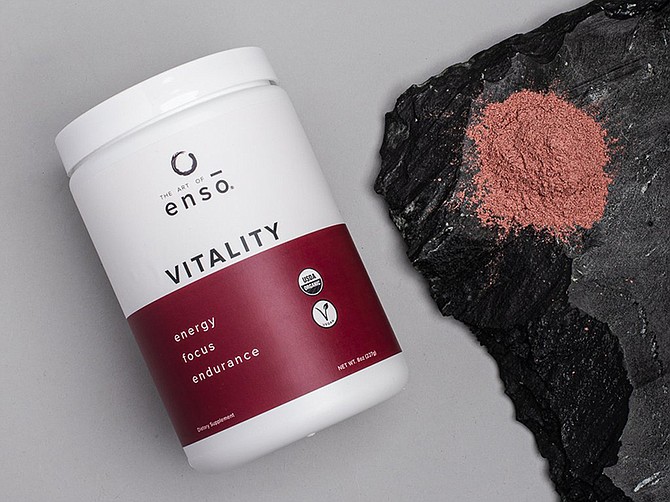 Andrew Beltran and Ryan Beltran want San Diegans, and the rest of the world, to stay healthy during COVID-19 and after.
That's why the brothers and founders of the multi-million-dollar San Diego watch company, Original Grain, sped up the launch of their superfoods supplement company, Art of Enso, to mid-March with the hope of getting it in the hands of consumers sooner rather than later. A month in, and the company has sold $10,000 worth of product, said Andrew Beltran, with Ryan Beltran forecasting the company will have a revenue of $250,000 its first full year in business and reach seven figures by 2021.
Superfoods
"We had this in the works for the last few months, but, when COVID-19 started to interact with the U.S. market, it was super important for us to launch it and get it off the ground," said Andrew Beltran about Enso, which currently offers three superfoods powdered supplements with over 52 USDA certified organic ingredients altogether. "Our thought was to get it out now and get in front of (coronavirus) and offer a daily boost for people's health, digestion, gut and immune system."
Prescription Drugs
It was Andrew Beltran's own struggles with prescription drugs that led the pair to think about health and wellness more closely.
After transferring out of the military a few years ago, he relied heavily on meds to deal with old injuries and post-traumatic stress disorder, he said. Last March, he switched over to a plant-based diet, which helped kick off his recovery, Andrew Beltran said. That same month, during a trip to China, he decided he would travel without any pain killers, with plans of relying solely on proper nutrition and hydration to get him through his mental and physical woes. After flying back and noticing how better nutritional choices helped, the brothers knew they wanted to take the next steps to create a health-focused company.
The Beltrans said the first step was finding a supplier in San Diego, whom they said they've spent significant amounts of time creating the right formulas. The "Supergreens" product, meant to cleanse and with probiotic and antioxidants, has 19 superfoods, said Ryan Beltran, including chlorella, spirulina, kale and moringa. There is also a "Vitality" option, for energy and focus, with a custom blend of mushrooms and superfoods like beets, cordyceps, lion's mane and maca root; and "Recharge", to help relax, sleep and restore and with turmeric, goji berry, ginger and the ancient adaptogen Boswellia. Eight-ounce tubs retail for $59.99, according to the company.
Holistic Health
Ryan Beltran said his hope for Art of Enso – "Enso" being the Japanese world for "circle" – is to help people obtain holistic health, much like his brother has.
"The premise of the brand is not just providing a supplement," he said, "but, at the same time, educating people on balance through health, eating right, wealth, money management and even giving back. We have these pillars that we go by: health, wealth, happiness and relationships. It is those four pillars that we believe will help you live a balanced life."
With this in mind, Andrew and Ryan said they are currently handling all packaging, labeling and shipping for Art of Enso in-house to start, in order to have a strong hold on the customer experience. Andrew said each unit has a hand-written note in it, and some additional personalized goodies, in order to help build the Art of Enso "army" and in hopes of truly delivering their message. He said Art of Enso currently sources from all over the world, including matcha from Peru and mushrooms from the state of California. He also said the company currently uses Shopify, the ecommerce platform, for fulfillment.
Right now, Art of Enso is providing a percentage of its profits to direct relief during the COVID-19 crisis, which provides supplies to nurses, doctors and hospitals around the world, said Ryan. And, on the week this issue is released, the two are dropping off 100 masks to homeless shelters in San Diego County, he said.
Innovation
In the future, and once the coronavirus is a thing of the past, the Beltran brothers plan to continue to innovate.
"We think we can create new innovations in the superfood space in how people are consuming it," said Andrew. "Maybe applying it to things they are already consuming, like some additives and such. Product development is super big for us. We are creating new formulas as we speak."