Philter Labs Raises $1M For Portable Smoking Filter
Sunday, April 12, 2020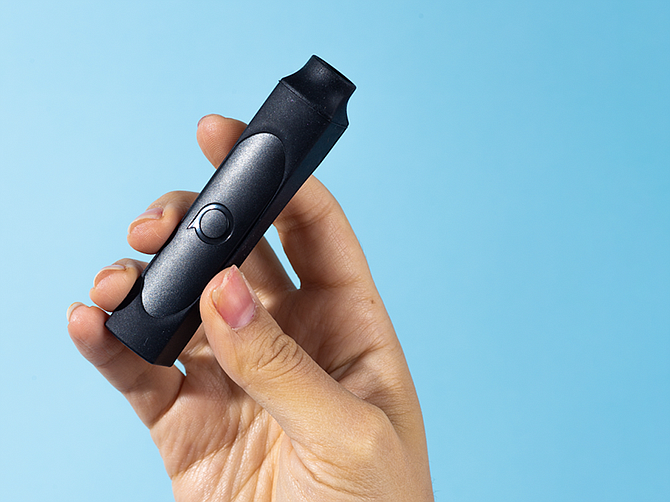 San Diego-based startup, called Philter Labs, working to eliminate impacts of secondhand smoke through its patented tech solutions has raised an additional $1 million from investors.
The new cash came from an undisclosed private equity fund that focuses on cannabis-related companies, other investors include Bravos Capital and Explorer Equity who also invested in the company. 
Founded in 2014, the early-stage startup said it plans to use the financing to support growth, research and development, and build out its pipeline of upcoming filtration products.
Christos Nicolaidis, CEO and co-founder of Philter Labs said, "Our mission is to be a change agent in the industry, serving as a catalyst for social and environmental change."
Leveraging aerodynamic principals and engineering innovation, the company empowers adults to make the choice to keep the air clean for those around them by filtering their emissions while still protecting a person's right to vape.
Half a Dozen Patents in the Works
A passive device, each filter will last about 200 exhales. So far, the company has filed half a dozen patents, with three recently being approved for upcoming products.
John Grimm, chief technology officer said, "We invented zero-5 technology, a first-of-its-kind, scientific process to eliminate smoke and vape through a series of molecular changes. Our lab-tested patented process reduces emissions by as much as 95 percent."
Multi-Billion Dollar Market
Vaping is a growing industry, recent studies showed that 1 in 20 adults either vape or uses an e-cigarette on a regular basis.
Nicolaidis said, "We're seeing a very high rate at around 25 percent year-over-year and it will probably reach up to $45 billion dollar industry by 2024. It's hasn't collapsed or shrunk, it is actually going up in growth and we want to do is be at the forefront of that."
It took two years of research and development to refine Philter into what it is today. The R&D led to the pioneering discovery of a layered filtration technique that is robust enough to tackle either smoke or vapor. 
The cutting-edge nano-filtration process filters second-hand smoke and vapor but also dissolves pollutants and other free radicals, according to the company. 
The company's current products, the Phlip costs $30 and Pocket costs $15.
Sales Have Doubled Since COVID-19
Since the coronavirus outbreak, the company said its sales have doubled within the last few months. In addition, the company has seen exponential growth of its audience and overall brand awareness, according to the company. 
"We went from zero to over 110,000 Instagram followers, in less than four months, which is pretty unheard of. Our email list and short message service (SMS) is growing. People are just really excited about having this option."
Initially, Philter Labs targeted the millennial market but over time they found that their customers range from millennials to baby boomers to Gen Z. Their primary demographic has been between ages 25 and 50.
The company recently appointed several industry executives to its scientific advisory board (SSAB) which includes toxicologists that worked at big tobacco, Dosist, Curaleaf and Juul.
Philter Labs said it expects to be a profitable company within the next 18 months, and currently employs 7 staffers at their downtown headquarters.