Grant From Gates' Foundation to Create Consortium
Sunday, April 12, 2020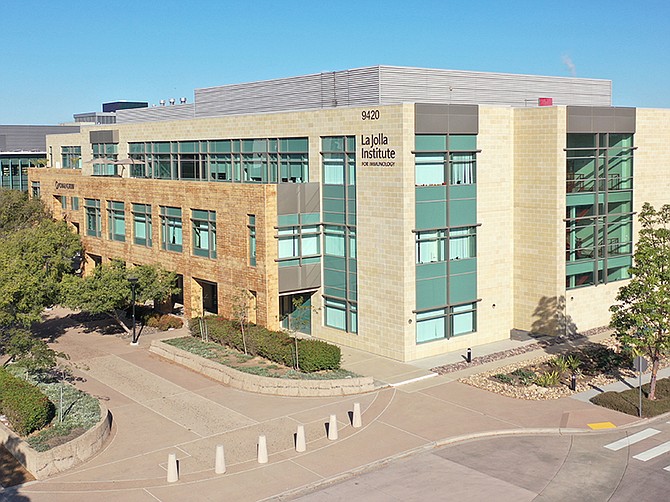 The La Jolla Institute for Immunology is bringing its "tremendous expertise" to bear. The independent nonprofit research center announced recently that it been awarded a $1.73 million grant by the Bill & Melinda Gates Foundation to establish a Coronavirus Immunotherapy Consortium (CoVIC)
According LJI, "CoVIC will serve as a clearinghouse to understand which antibodies are most effective against the novel coronavirus SARS-CoV2 and to accelerate the research pipeline to provide immunotherapeutics in order to protect vulnerable individuals from several manifestations of COVID-19 in all parts of the world including low-resource settings."
Sharing Success
The Gates Foundation dictates that cures and treatments discovered go to the most needed population regardless of its financial state.
The LJI effort is being funded as part of the COVID-19 Therapeutics Accelerator launched in March by the Gates Foundation, Wellcome and Mastercard.
LJI said the effort is led by Erica Ollmann Saphire, a professor in LJI's Center for Infectious Disease and Vaccine Research. Ollmann Saphire played a major role in the institute's Ebola virus research.
LJI said the consortium's database will be run by Alessandro Sette and Bjoern Peters, professors in LJI's Center for Infectious Disease and Vaccine Research. Professor Shane Crotty will coordinate complementary vaccine efforts.
LJI sad, "CoVIC is an academic-industry, nonprofit collaborative research effort that will bring together scientists from around the world and enable them to share and evaluate candidate antibodies side-by-side in a blinded, multidisciplinary analysis. Together they will identify ideal therapeutic combinations, the assays that best predict efficacy, and the features that provide protection."
LJI expects to make rapid efforts. "In real time, the Gates Foundation has enabled the institute to quickly shift research priorities, mobilize the tremendous expertise and resources available at the institute and, through collaboration, have a global impact," said LJI Chief Operating Officer Stephen Wilson.
Mitchell Kronenberg is president and scientific director of the La Jolla Institute for Immunology founded in 1988.
'Key Tools'
"The ability to discover antibodies quickly, evaluate them quickly, and scale them up quickly, coupled with their overall safety profile make them key tools when you're on a deadline against an emerging virus," Ollmann Saphire said.
Ollmann Saphire stressed the need for libraries. "…We can make libraries of many thousands, choose the most potent few (antibodies) and further engineer those to be safer, more effective and longer-lasting," she said. "Using antibodies to offer immediate immunity gives shorter-lived protection than would a vaccine. But, it has some advantages — particularly in emergency situations.
Immediate Protection
First, they will be available before the vaccines, so they're something which can be offered until those vaccines are available. Second, protection is immediate. It takes weeks for a vaccine recipient to mount an immune response and make their own neutralizing antibodies. That's fine to prevent an infection weeks or months from now, but immediate delivery of antibody puts those antibodies in the patient today."
Adding to our Knowledge
Ollmann Saphire also sees a learning opportunity in this.
"Humanity will need those vaccines, and vaccines are the best bang for our public health buck," Saphire Ollmann said. "Therapeutic antibody can help in the meantime. Studying these antibodies and using these antibodies will provide key information later as well. What we learn by seeking out and characterizing the very best antibodies will teach us what to look for when we evaluate those candidate vaccines, and may help shape the design of better vaccines."