Fertilizer Startup Raises Second Capital Round From Angels
Sunday, April 12, 2020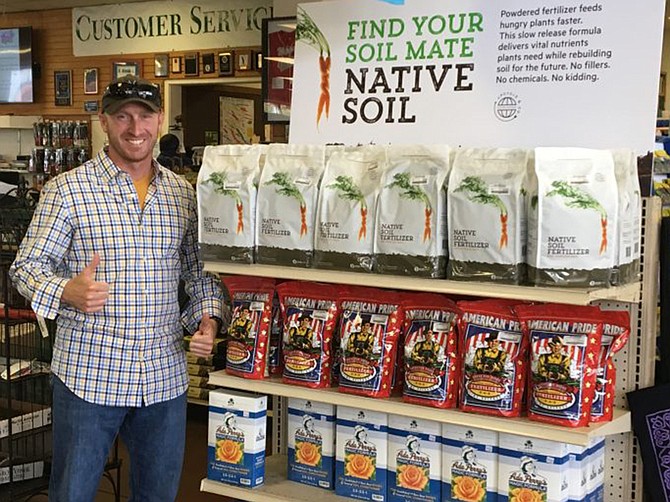 San Diego-based startup, called Upcycle and Co., maker of natural fertilizer, received additional investments from Tech Coast Angels San Diego angel investors. 
The recent investment, which came shortly after startup funding took a decline due to COVID-19 crisis, will be used to fulfill and scale ongoing commercial and retail relationships, founder Jared Criscuolo said. 
The financing amount was not disclosed and is the second capital raise for the startup, which was founded back in 2015. 
Upcycle and Company makes environmentally friendly agricultural products from organic waste.
"We strive to protect the environment and restore soils to a more nutrient-dense "native" state with our flagship Native Soil Fertilizer. In short, our products are better for plants, better for local businesses, and better for the planet," Criscuolo said.
Its product, called Native Soil Fertilizer, is sold in over 500 Target locations, at big box retailers such as Home Depot, and is distributed across several e-commerce channels.
Focusing on Field Tests
Building on this success, the company has focused its efforts on field tests at the Center for Irrigation Technology at Fresno State and deepening relationships with larger distributors and commercial customers, Criscuolo said.
"The U.S. market for fertilizer is $28.5 billion annually and pushing $195 billion globally. It's expected to grow to a global market of over $250 billion by 2025.The target segment that we're going after is the yearly $250 million dollar business which falls within 14 states , a super niche market."
Environmental Activism
The local startup headquartered in downtown got its start in environmental activism. Criscuolo a former financial advisor turned environmentalist, launched his startup after finding a more efficient way to reduce human waste from our waterways.
Made by taking regionally sourced organic waste, such as algae, beer grains, coffee grounds and giving it a new life as gardening and agricultural products. The fertilizer saves up to seven times more nutrient content than organic and conventional competitors, at 25 percent less price point.
"Our flagship product is an all-natural, chemical free fertilizer. Using 100 percent locally sourced and sold nutrients that contain up to five times more available nutrients than our competitors. Our Native Soil contains a diversity of micronutrients, trace metals, acids and protein with a 25 percent lower carbon footprint at 25 percent less cost."
As one might expect, Upcycle and Company, is operating in a very competitive space with a great deal of existing brand loyalty and price pressure.
Criscuolo said despite the competitiveness in the space, he's found the greater San Diego ecosystem to be very collaborative. Contributing his ties with Tech Coast Angels San Diego, Connect with San Diego Venture Group, and Evonexus for providing resources and support which helped shaped how the company operates today.
Authentic San Diego Startup
"It has been an incredible ecosystem for us. Having Tech Coast Angels come in as a group, evaluating us helping expand our network helping expand the brain trust. We're proud and to say that we are an authentically San Diego startup," Criscuolo said.
The company said with this round, they will continue build on past sales to its early commercial customers, and widen commercial sales and distribution in the pacific states including California, Oregon, and Washington.
The flagship product, Native Soil Fertilizer, retailing at $12.99 for a 4-pound bag, can be purchased at both retailers and online. The company said it will also be offering a 50-pound bag for commercial customers.