University Heights Apartments Sold For $2.7M
Friday, April 10, 2020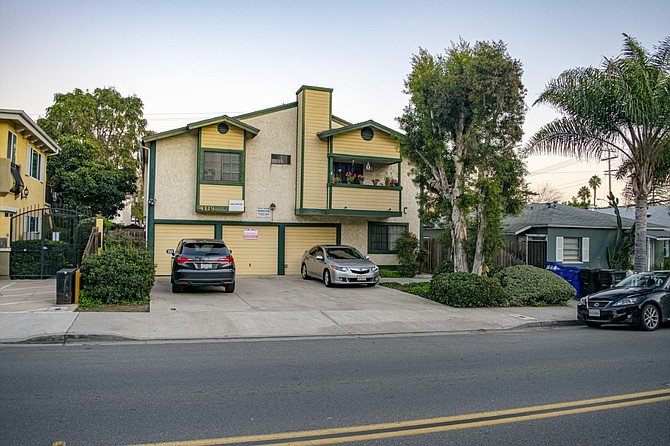 A University Heights apartment complex has been sold for $2.7 million.
Tony Hueso bought the complex at 4119 Florida St. from Tom Kaiser.
The project has eight apartments.
There are three one-bedroom, one-bathroom apartments and five two-bedroom, two-bathroom apartments.
Tom McCartin, an investment specialist in Marcus & Millichap's San Diego office represented the buyer.
The seller was represented by Austin Huffman and Christopher J. Zorbas, also investment specialists with Marcus & Millichap in San Diego.
Built in 1987, the complex was fully occupied at the time of sale.