Local Attractions Launch Distance Learning Initiatives
Wednesday, April 8, 2020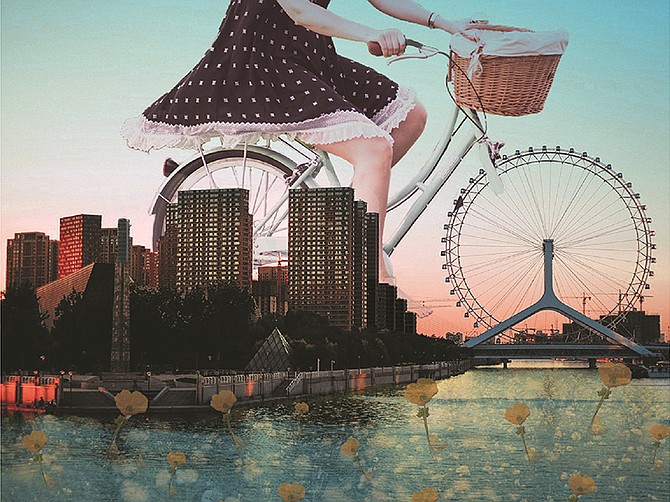 San Diego Zoo and San Diego Zoo Safari Park attract upward of five million visitors combined annually. Balboa Park, where the zoo is located and which boast more than 80 cultural, conservation and recreation organizations onsite, sees 12 million to 15 million visitors a year. And, in 2018, SeaWorld San Diego park's attendance was 3.7 million.
Now, following recent mandates of closure from the state of California and the County of San Diego to help stop the spread of COVID-19, these local attractions are hoping to draw the crowds to their virtual distance learning efforts.
Balboa Park to You
Peter Comiskey, executive director at the Balboa Park Cultural Partnership, said the 1,200-acre park is offering two sets of cyber programming. At the end of March, Balboa Park launched BalboaParkTV.org, a newly created website where its brand-new show, "Balboa Park to You," will host ongoing online content. Led by a park employee-turned-host, Jazmine Rogers, the content is free, he said, and accessible to anyone. It includes 21 channels with Rogers virtually taking viewers around the park and highlighting offerings from individual organizations.
On the day this issue drops (April 6), Comiskey said Balboa Park will launch more specialized content for its "Explorer" pass holders. This will include unique experiences presented by various member organizations at the park on a weekly basis, he said.
Aside from the parkwide initiatives, Comiskey added all 26 cultural organizations are looking for ways to deliver their missions online. He said the Fleet Science Center recently launched "Fleet TV", through which its educators are presenting activities and events from home. The Old Globe is hosting special virtual classes, he said, and The Museum of Photographic Arts is engaging patrons with live videos, social media lessons and more.
"There is a lot going on," said Comiskey. "Not to say this isn't an exceptionally difficult time for the organizations. Clearly, everyone is mindful of the need for this very special behavior over this period of time. But I will share with you, it is certainly highly impactful for the organizations to be able to continue operating to some degree, to make sure they are in a great place when this is lifted and they can start physically operating again."
Wildlife Live Cams
Ted Molter, chief marketing officer at San Diego Zoo Global, responsible for both the San Diego Zoo and the San Diego Zoo Safari Park, said the private not-for-profit is fortunate in that, in the years leading up to the coronavirus outbreak, it has created a number of virtual opportunities on its website. Right now, there are 12 wildlife live cams channels that feature real time and some pre-recorded footage of animals including baboons, penguins, pandas, koalas, giraffes and elephants, he said. Most recently, the site launched its Safari Park Butterfly Cam in honor of its Butterfly Jungle, which usually runs throughout the springtime, said Molter, but will not take place this year because of the closure.
Additionally, San Diego Zoo Global is hosting its "Wild Watch" program on the site, which includes burrowing owls as well as giraffes in Africa through its "Wild Watch Kenya" edition, said Molter. These videos are a bit more interactive, he said, as viewers get the opportunity to look at the pictures and help the San Diego Zoo and the San Diego Zoo Safari Park evaluate what's in the images, contributing to data the organization is building on the respective animals' behaviors.
Virtual Classrooms
There is also the "San Diego Zoo Kids" video stories, said Molter, ideal for kindergarten to 12th grade, and its "Zoo News" magazine, which is offered in a digital format online. He said parts of its San Diego Zoo Kids Channel, which airs at Rady Children's Hospital and Ronald McDonald House locations around the world, is now available on the San Diego Zoo YouTube channel. Next, Molter said San Diego Zoo Global will launch 22 modules from its "San Diego Zoo Global Academy" for free, which are mostly used to train animal care professionals around the world; and a virtual classroom, which will feature new programs led by zoo and safari park teachers.
"During this time of the year, those teachers would be running education programs at the zoo and the park and would be seeing school groups," he said, adding that in a single week, the San Diego Zoo and San Diego Zoo Safari have seen a 1,000% increase on average in online webcam viewership. "This is like a virtual field trip with those teachers providing the content that will cater to kids in elementary school."
Lastly, San Diego Zoo Global will run an online spring break from April 3rd to April 19th, said Molter, where visitors can explore wildlife, dance with a digital kangaroo and hear stories from specialists, among a long list of other things for kids to do from their computers, tablets or phones.
Resources for Teachers
A SeaWorld San Diego spokesperson said the park is also doing its part by helping its guests stay connected from home through free classroom resources for teachers, students and parents. The park developed video content through which students from grades K-12 can virtually explore the wild world of animals and nature, according to Kelly Terry, public relations manager. Some of the resources include "Classroom Activities", "Teacher's Guides", "Saving a Species" video series, "Animal Bytes" and "Animal Info Books", she said.
"SeaWorld's distance learning resources can help everyone continue to explore, discover and stay connected in a fun and inspiring environment," said the company via a statement.
Building Challenge
And, LEGOLAND California Resort has also debuted its distance learning initiative. The park started a how-to-build series called "LEGOLAND Building Challenge", said Jake Gonzales, media relations manager for the park. He said, each week, LEGOLAND California will announce a new theme and release a new "how-to-build" video, and on Fridays, it will highlight some of the builds posted on its social sites.
"We are also asking followers to post ideas for what to build next," said Gonzales, adding that the series kicked off by showing kids how to build a birthday cupcake in honor of the park's upcoming 21st birthday. "The birthday theme was a great way to start as many kids are unfortunately unable to celebrate their birthdays like they'd prefer during this time."
In addition, on April 3rd, LEGOLAND added other activities on the site that include coloring pages, trivia, word games and more. Those will be updated every Wednesday, said Gonzales .