HYLETE Announces Regulation A Offering
Tuesday, April 7, 2020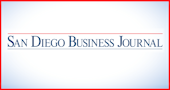 HYLETE, Inc., a Solana Beach-based fitness lifestyle brand, has announced a $12 million equity raise under a Regulation A Tier 2 offering.
Regulation A Tier 2 is a securities offering that allows private companies to raise investment amounts of up to $50 million from the public and not just accredited investors, according to a press release, . HYLETE is offering up to 12 million shares of the company's common stock that will be available to investors at $1.00 per share, the release states, with a minimum purchase of 500 shares per investor.
This equity offering will be HYLETE's ninth crowdfunding round since 2015, with 85% of its 4,900 investors being customers and with a total investment into the company amounting to $9.9 million. Once the offering is completed, HYLETE plans to apply for a direct listing on the Nasdaq Stock Exchange, according to the press release.
HYLETE was founded in 2012. Its net revenues in 2019 were over $12.5 million, as per the company.
Travel & Hospitality reporter Mariel Concepcion can be reached at mconcepcion@sdbj.com or 858-634-4625.