Palomar Medical Center to Get Field Hospital
Sunday, April 5, 2020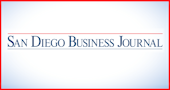 San Diego County officials announced Sunday that a 250 bed federal field hospital is planned for Palomar Medical Center.
Governor Gavin Newsom announced last week that San Diego was selected as one of several cities to get a field hospital.
"The facility will be used for those in our community who need it the most," San Diego County Chief Medical Officer Dr. Nick Yphantides said. "It will be a community-wide resource."
The decision on whether the field hospital will be used directly to help coronavirus patients will be made at a later time.
The facility will occupy two floors that are currently not being used in the medical center.
The field hospital will be run and staffed by Palomar Medical staff.