San Ysidro Health Offers Telehealth, Expands Services to East County
Thursday, April 2, 2020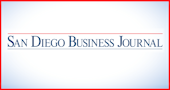 During the COVID-19 pandemic, San Ysidro Health is providing telehealth services to anyone in the San Diego region including its expanded service area in East County.
The SYHealthLine, 619-205-6792 is available for individuals to speak with a health care provider and discuss if they think they have COVID-19 symptoms or were exposed to anyone with symptoms. From there, patients will be directed to the best way to receive care without compromising their health or the health of others. The SYHealthline is available Monday to Friday between 8 a.m. to 5 p.m.
"During these unprecedented times, San Ysidro Health is proud to respond to the medical, dental and behavioral health needs of all in our San Diego region," said Kevin Mattson, president and CEO, San Ysidro Health.
San Ysidro Health and Mountain Health merged their operations on April 1, creating a system of health care for more than 105,000 individuals in Southern Central and Eastern San Diego County. After functioning under a formal management agreement for 10 months, and completing comprehensive due diligence and assessment, the boards of both nonprofit organizations approved the final merger.
"We thank our patients for trusting us as their provider of care and welcome all Mountain Health patients into our network of care," Mattson said.
"We are excited to be part of the San Ysidro Health team," said Judith Shaplin, CEO of Mountain Health. "Both Mountain Health and San Ysidro have similar organizational values and we look forward to offering our patients a wider range of high quality and compassionate services."
As it meets the needs of its their expanded service area, the organization is currently in need of Personal Protection Equipment (PPE) to guard doctors, staff and patients. It is asking the community for support to maintain clinic operations and purchase needed PPE for all staff on the front lines.
San Ysidro Health and Mountain Health are both independent, nonprofit federally qualified health centers (FQHCs) committed to providing high-quality, compassionate, accessible and affordable health care services for the entire family.
More information is available at www.syhealth.org and www.syhc.org/covid-19/, or by calling 619-205-6792.