Researchers Hunting For Existing Drugs to Repurpose in Fight Against COVID-19
Thursday, April 2, 2020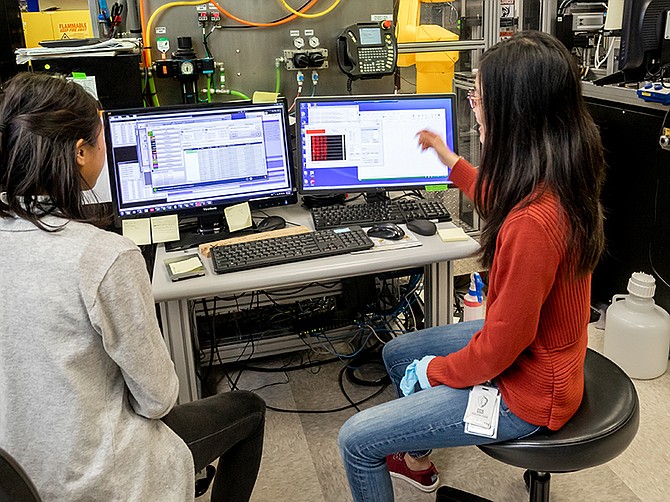 San Diego researchers are hunting for existing drugs that could be repurposed to fight COVID-19.
The idea is that already-proven drugs could be a quicker way to treat the novel coronavirus compared to medicines that were only recently hatched.

Existing Drugs
To find promising programs, Calibr — the drug development division of Scripps Research — turned to ReFrame, a drug database that it compiled. ReFrame encompasses 14,000 compounds that received U.S. Food and Drug Administration approval or that are far along in clinical testing.
Calibr has also developed an open source database containing pre-clinical and clinical data on these compounds. 
"When the COVID-19 outbreak began, Calibr was able to mobilize ReFRAME quickly to begin searching for existing drugs and other compounds that might be repurposed against the coronavirus," Scripps said in a news release.
Calibr's work also includes analyzing existing drugs that could potentially complement a drug from Foster City, Calif.-based Gilead called remedesivir.
Remedesivir is being studied as a potential coronavirus treatment in five clinical trials, with some results due out in April.
Nine Teams
Since the outbreak started, nine research teams have tapped ReFrame, including U.S. laboratories in Maryland, Massachusetts, New York, and Texas, as well as international labs in the UK, Germany, Belgium and Hong Kong.
Among those using ReFrame is Sanford Burnham Prebys Medical Discovery Institute in La Jolla.
Sumit Chanda, director of the institute's Immunity and Pathogenesis Program, is leading a team that's screening compounds in the database.
"He will share his findings publicly as they are important for the scientific and medical community," an institute spokeswoman said in an email.
The ReFrame project is supported by a $50 million grant Calibr received earlier this year from the Bill & Melinda Gates Foundation. The grant will also push forward potential therapies for tuberculosis and malaria, new contraceptives and gut health
Since 2014, the foundation has pledged $135 million to Scripps Research.