ZEAKAL RAISES $15M; SGI-DNA TAKES IN $25M
DNA Printer and Tech for Improved Photosynthesis Score Funding Rounds
Wednesday, September 25, 2019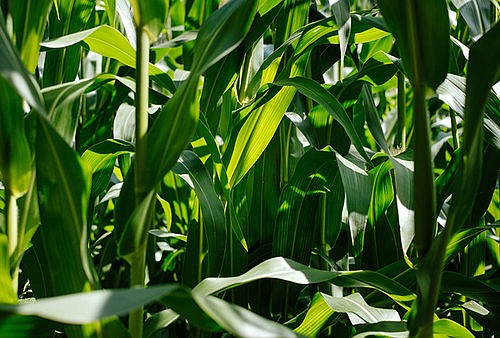 Two San Diego biotechs with head-turning technology recently picked up venture funding.
ZeaKal is striving to improve photosynthesis in plants. That way, they can suck up more sunlight and carbon dioxide, yielding more grains, seeds and fiber.
The biotech closed a $15 million series C round, $10 million of which came from Canopy Rivers, a Toronto-based firm that primarily invests in the cannabis sector.
With Canopy Rivers on board, ZeaKal has expanded into cannabis and hemp, having initially emphasized seed crops such as soybeans. The money will go toward commercializing its tech.
The round – which also saw participation from previous investors Finistere Ventures and Middleland Capital – came with another piece of news.
ZeaKal brought onto its leadership team Paul Schickler, former president of seed giant DuPont Pioneer.
"Having one of the most influential and accomplished executives in agriculture join ZeaKal's leadership team is a significant milestone for the company," ZeaKal CEO Han Chen said in a news release.
ZeaKal is part of a small but mighty crop of agricultural biotechs in San Diego.
Cibus — which last year took in a $70 million series C round — deploys gene editing to spur larger yields. Startup Agragene modifies the genome of insects and plants to keep invasive pests in check. And Illumina — a force in all things genomics — has a flourishing agriculture segment.

San Diego established a place in agbio history through several companies including Mycogen, which in the 1990s patented some of the first genetically modified plants. Dow Chemical acquired Mycogen in 1998, among a number San Diego agbios uprooted.
Pivoting to another side of genomics, San Diego's SGI-DNA raised a $25 million series A round for a printer — and not the kind in your office.
The company is launching what it has called the world's first DNA printer, which as the name indicates, creates genes and other genetic elements. That's useful if you want speed up drug discovery or deploy a gene-editing technology called CRISPR, as two examples.
SGI-DNA, a spinout of Synthetic Genomics, said the system is fully automated.
"Simply put, what used to take up to six weeks can now be performed within a few hours and with only the push of a button," said CEO Todd Nelson, adding with the system researchers will never need to clone a gene again.
With the money the company also plans to advance its synthetic biology workflows and expand its applications, including an instrument that converts digitized DNA code to biological entities and technology that stores DNA data.
Northpond Ventures led the round, joined by Oxford Finance and BroadOak Capital Partners.